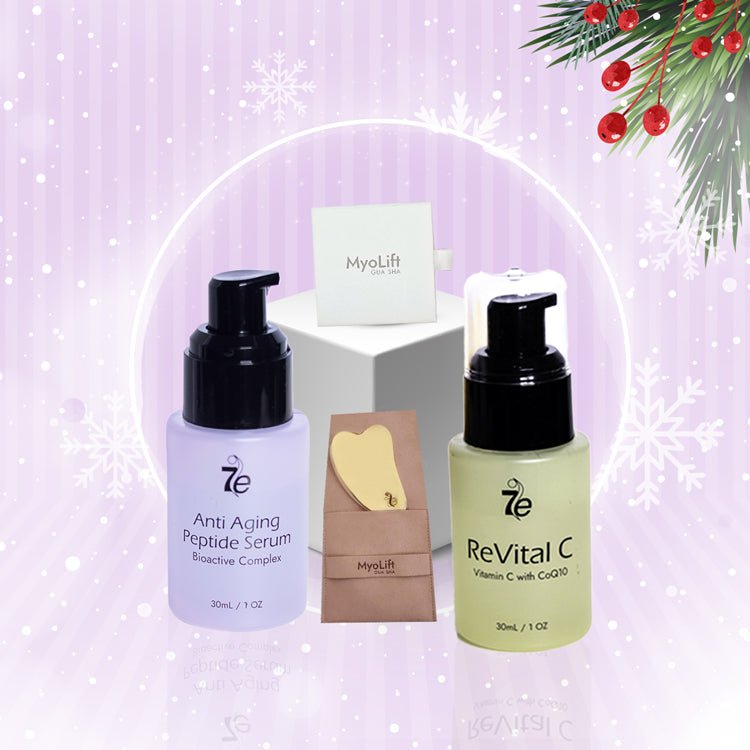 Day & Night Recovery Kit
Regular price
$134.00
Sale price
$121.00
/
Free US Domestic Ground Shipping
Revital C Serum
Anti Aging Serum
Gua Sha
REVITAL C
Ingredients: Aqua (Filtered) Water, Organic Vegetable Glycerin, Hyaluronic Acid, L-Ascorbic Acid (Vitamin C), Organic Aloe Barbadensis (Aloe Vera) Leaf Extract, Organic Camella Sinensis (White Tea) Leaf Extract, Ubiquinone, CoQ10, Tocopherol Acetate (Vitamin E) Citrus Aurantium Dulcis (Citrus) Peel Oil, Xanthan Gum, Sodium Benzoate.
ANTI AGING
Ingredients: Aqua Filtered Water, Copper Peptides, Polypeptides, Hyaluronic Acid, Zinc, Tocopheryl, Acetate (Vitamin E), Vegetable Glycerin, Carbomer, Citrus, Aurantium Amara (Neroli), Salix Alba (Willow Bark Extract), Phenoxyethanol.
Free USA Ground shipment, Orders are processed within 2 business day.
International Orders Ships within 3 business day. 
International customers are required to pay Duty with their local custom agency.