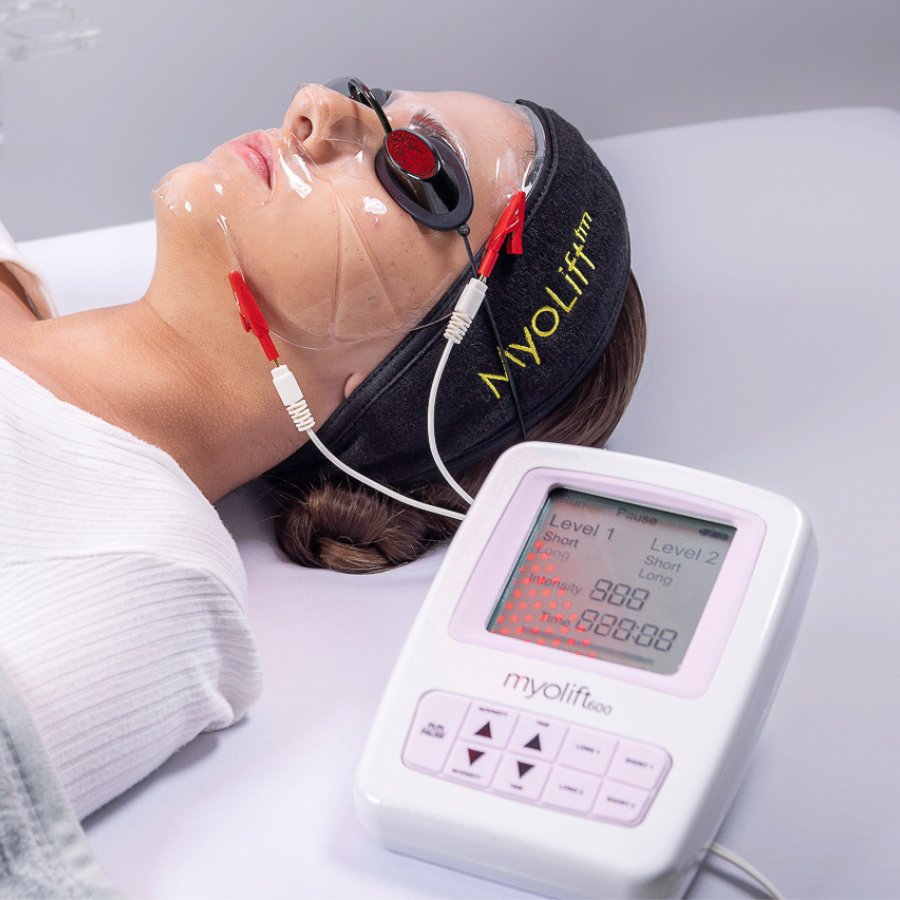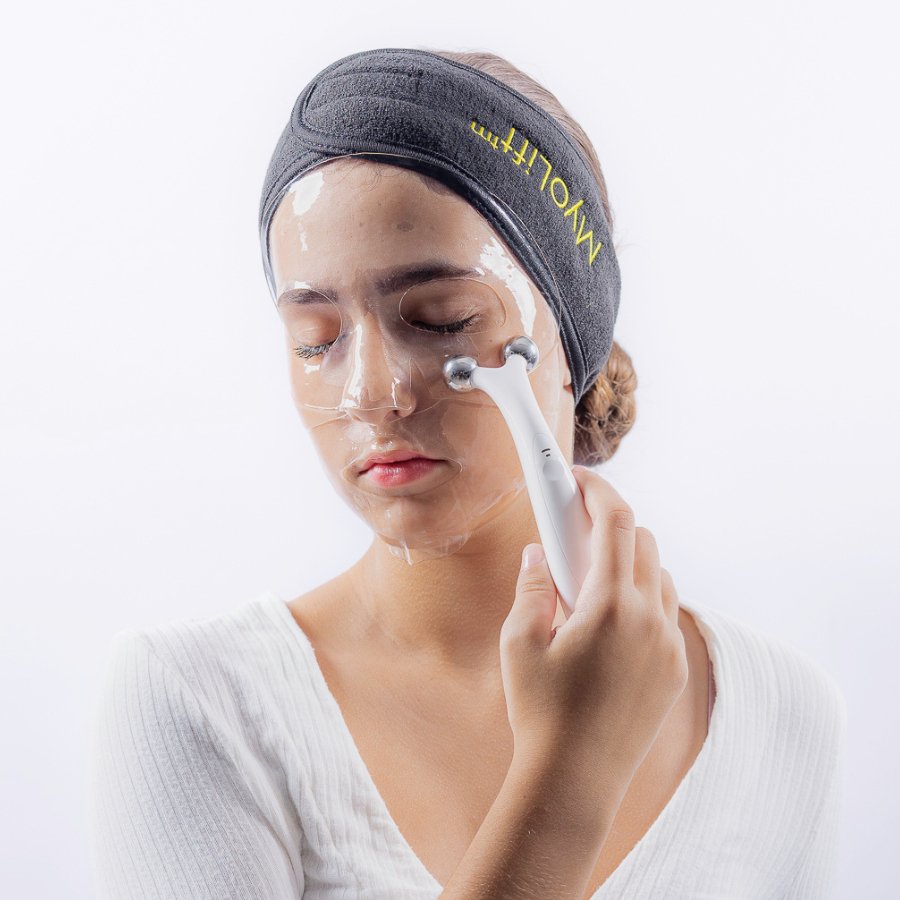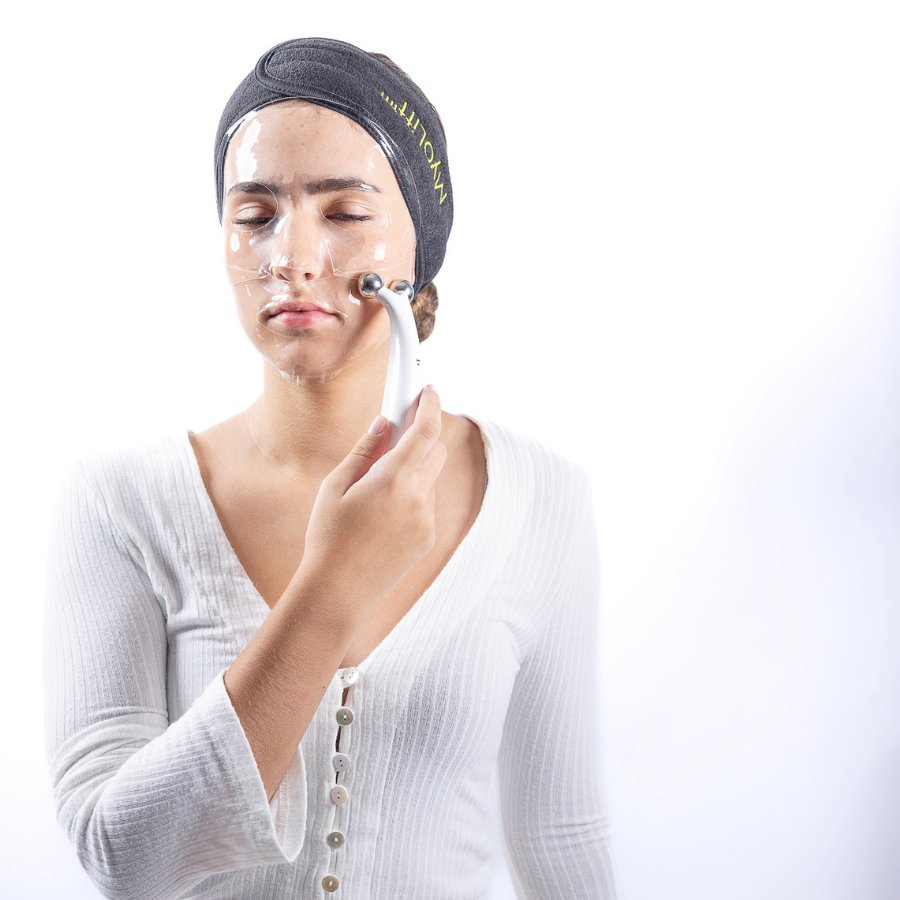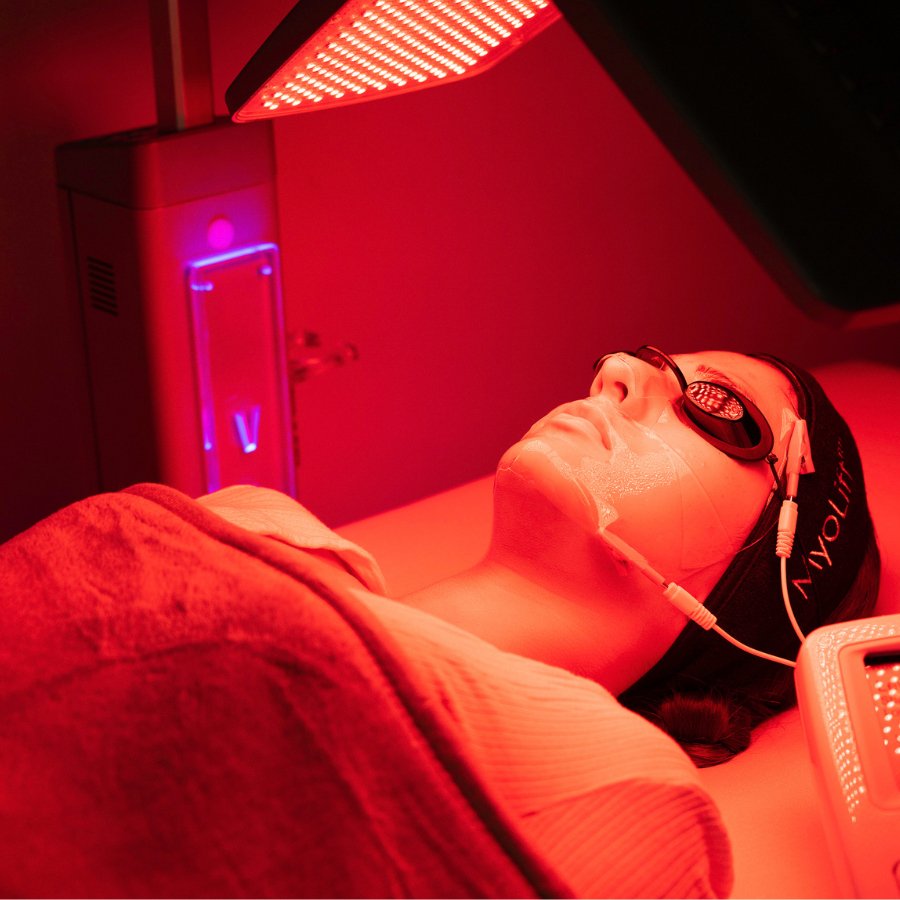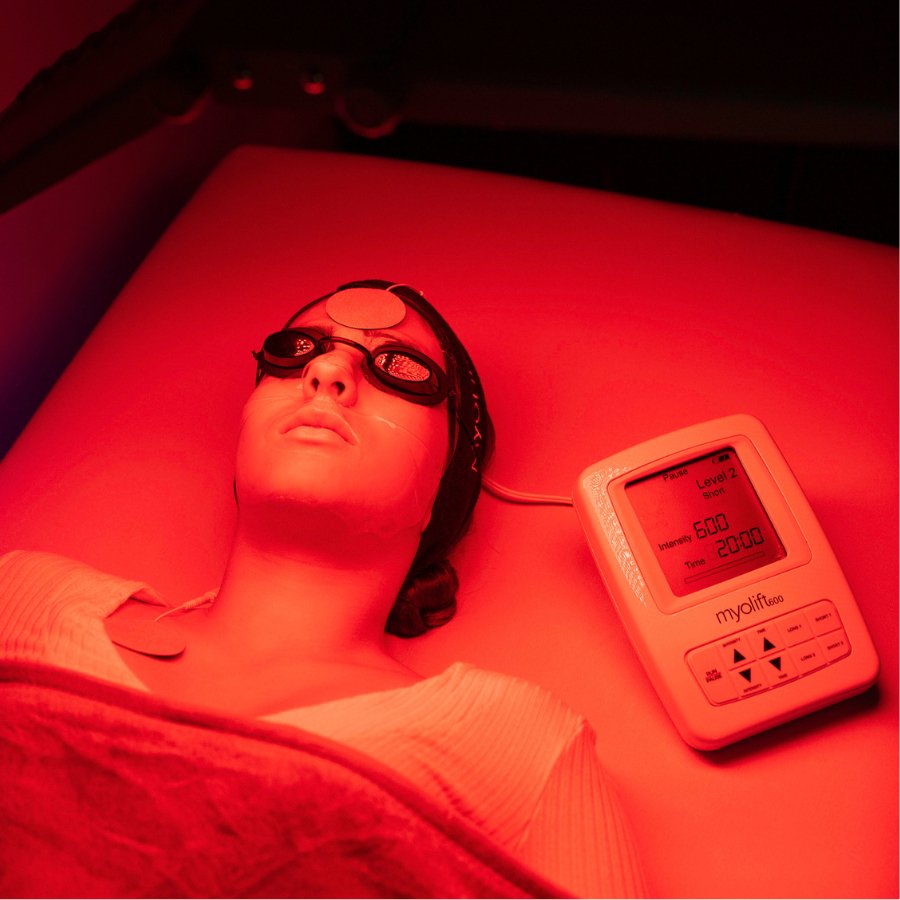 Vitalizing Sheet Mask
The Vitalizing Sheet Mask combines Glutathione, Adenosine and Tamarind seed extract to increase skin hydration, elasticity, and smoothness, potentially leading to a more youthful appearance.
Glutathione is a naturally occurring antioxidant that combats oxidative stress. This helps prevent cellular damage and slows down the aging process. 
Adenosine decreases the appearance of wrinkles by energizing the skin's surface. Studies have shown that skincare containing adenosine led to significant improvements in skin smoothness, decreased appearance of crow's feet, and reduced the depth of brow wrinkles. The result is a smoother, more youthful complexion.
This hydrogel sheet mask can deliver microcurrent when paired with one of our devices and potentially LED light therapy at the same time.
2 Hydrogel Sheet Masks
1 Alligator Clips
Skin Whitening and Brightening
Reduction of Hyperpigmentation
Antioxidant Protection
Detoxification
Improved Skin Texture
Boosted Immune Function
Protection Against UV Damage
Reduced Inflammation
Decreases the appearance of wrinkles by energizing the skin's surface.
Skin hydration, elasticity, and smoothness.
Reduces dark spots, firms and tighten skin,
Disclaimer: All the above benefits listed are not cleared by FDA. The effectiveness of glutathione for skin health can vary from person to person, and If you're considering using glutathione for skin medical benefits, it's important to consult with a healthcare professional for personalized advice and to ensure it's safe for your individual circumstances.
Aqua, Glycerin, Dipropylene Glycol, Benzyl Glycol, Ceratonia Siliqua (Carob) Gum, Xanthan Gum, Chondrus Crispus Extract, Sucrose, Panthenol, Potassium Chloride, Allantoin, Ethylhexylglycerin, Tamarindus Indica Seed Gum, Niacinamide, Fragrance, Cellulose Gum, Adenosine, Raspberry Ketone, Butylene Glycol, Disodium EDTA, Arginine, Tocopheryl Acetate, 1, 2-Hexanediol, Glutathione, Sodium Hyaluronate, Hydrolyzed Collagen, Lactobacillus/Soybean Ferment Extract, Dioscorea Japonica Root Extract, Tremella Fuciformis (Mushroom) Extract, PEG-60Hydrogenated Castor Oil
*This is not a clean product. Some preservatives have been added to protect the longevity of the ingredients. But the results are substantial and noticeable.
LED Light therapy delivery through Vitalizing Sheeting mask will depend on the type of LED Device. Always follow the manufacturer's instructions for the LED device. Overuse or improper use can lead to skin irritation or other issues. If you are considering combining a Glutathione Hydrogel Mask with LED therapy for home use, it's advisable to consult with a dermatologist or skincare professional. They can recommend the most suitable LED wavelengths and treatment protocols for your specific skin concerns.
Use Sunscreen: After these treatments, it's essential to apply sunscreen during the day to protect your skin, as it may become more sensitive to UV radiation.
Free USA Ground shipment, Orders are processed within 2 business day.
International Orders Ships within 3 business day. 
International customers are required to pay Duty with their local custom agency.