6 Steps of MyoLift Microcurrent Protocol with Microneedling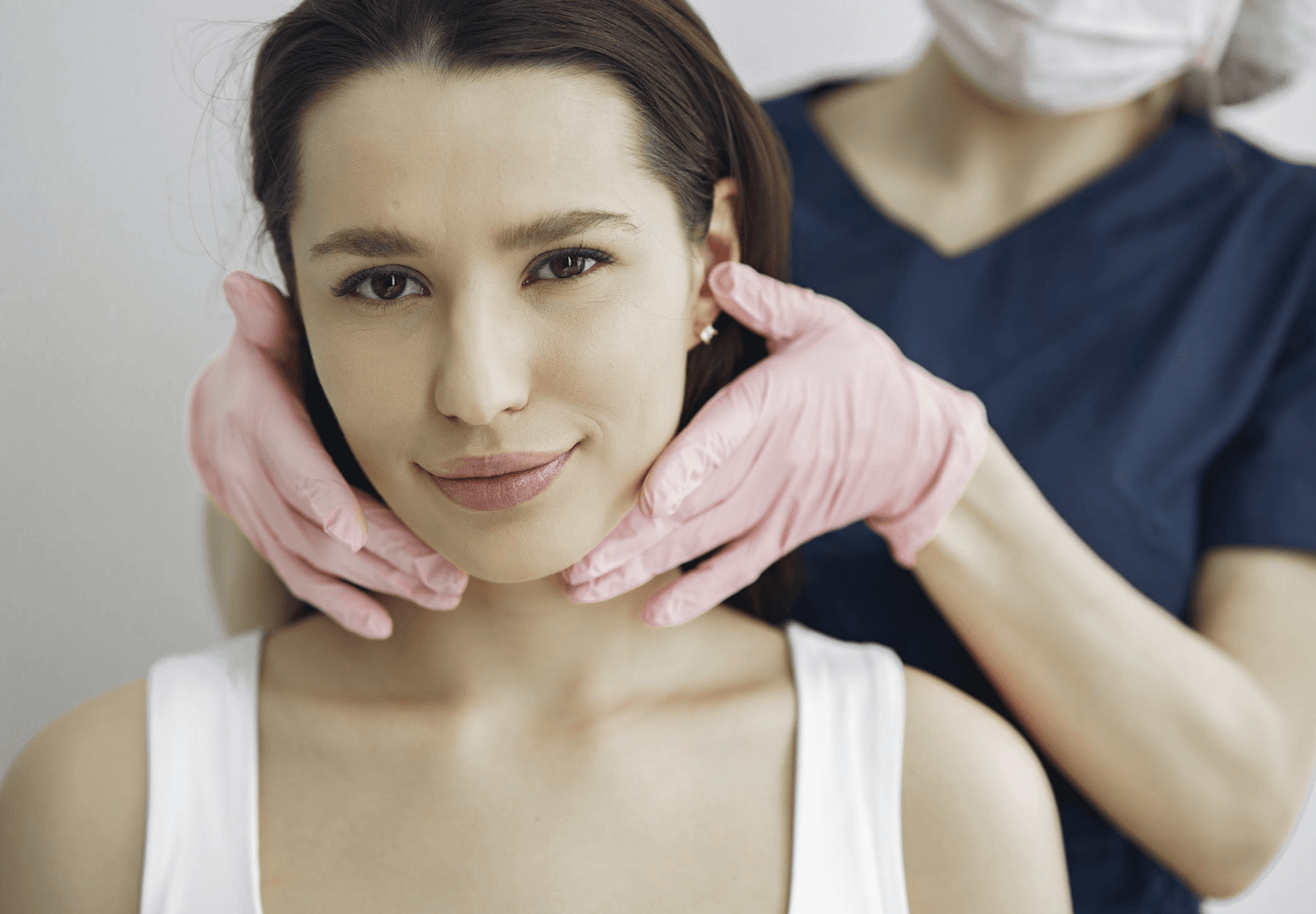 In the series of facial protocols, microneedling therapy along with microcurrent treatment will help you achieve the extra mile in terms of healthy and radiant skin for your client. Both the facial therapies make use of high tech magic wands to address skincare issues like fine lines and wrinkles, dullness, discoloration, facial puffiness.
Adding game changing efficacy in the hands of a spa owner or an aesthetician our series of facial protocols are the fastest way to up the beauty game this season.
1: REMOVE MAKEUP AND CLEANSE FACE
Clean the face thoroughly with a facial cleanser in order to unclog your pores and remove make up and any leftover dirt. Avoid hot water as it dries out the skin.
STEP 2: APPLY NUMBING CREAM
Before microneedling, numbing cream often referred as anesthetic ointments are used to help ease the pain of the treatment. Once the numbing cream is applied, the patient will feel no fain for 45 to 60 minutes. As time increases, the patient will slowly start to feel the needle penetrating the skin. However this will happen only 2-3 hours later.
STEP 3: USE CELLUMA LED LIGHT (OPTIONAL) FOR DEEPER NUMBING
Celluma LED light therapy is completely pain-free, which makes it an obvious precursor to treatments like microneedling. LED Light always seems to have a soothing effect on the skin which will calm the skin to let the microneedles penetrate deeper & also help in faster recovery post treatment as it induces collagen and ATP into the skin.
STEP 4: MICRONEEDLING
Microneedling works by microscopically injuring the skin to initiate a healing response, stimulating the production of collagen, elastin and hyaluronic acid in the skin. It can be used on the face utilizing different depth needles to initiate different responses in the skin. It is very effective with microcurrent facial therapy to help in removing fine lines and wrinkles and achieving a revitalized radiant skin.
STEP 5: HEALING SERUM OR NEOGENESIS RECOVERY
Healing serum or Neogenesis serum is applied to the skin to fasten the natural healing process of the skin. The serum is applied to the skin and left for 5-7 minutes to let the skin absorb. It activates multiple types of skin cells normally involved in regeneration processes. Difficult conditions like eczema, psoriasis, acne and rosacea can also be treated with the help of Neogenesis or Factor 5 serum.
STEP 6: MYOLIFT
7E MyoLift™ works on true microcurrent technology and a complete esthetic system that aids in improving collagen and elastin for skin, repairing and removing sun damage, rebuilding acne scars. When the probes are places on the skin, a circuit of current travels from one to the other to stimulating the tissue between them to help restore their functionality.
Want our protocols for combining modalities with MyoLift Microcurrent treatments? We've got you! Click here for printables & keep them on hand for your next client who wants to combine modalities. There are three combination protocol print-outs included: 
- microcurrent + microdermabrasion
- microcurrent + LED light therapy
- microcurrent + microneedling 
If you're starting to struggle with noticeable aging issues like fine lines and wrinkles, you will no doubt benefit from a facial with our high-quality microcurrent machines. The microcurrent devices we have available for purchase (for home users and professionals!) leverage the use of electric current to promote new cell growth in the skin. The low-voltage electricity targets the muscles of the face, stimulating them. This stimulation induces new collagen development while helping tighten and firm the skin. 
What makes our microcurrent facial different from other cosmetic procedures? For starters, our devices are some of the only ways to get a non-surgical facelift in the comfort of your own home. That's right! Many have found that our machines can provide the same results that you would expect to achieve by going under the knife. With these machines, you can get the perfect facelift without spending large amounts of money or suffering through painful, invasive surgeries. 
Microcurrent therapy helps tighten connective tissues and facial muscles while smoothing out the  skin on the face, resulting in a more radiant, youthful appearance. If you would like to take years off your face, MyoLift is the answer. Our microcurrent machines help you achieve smoother, younger looking skin without ever having to leave your home or endure any pain. 
To learn more about our microcurrent machines, browse our website and view the different machine options. You can view the before and after microcurrent facial pictures to see what is truly possible with microcurrent treatments. You can contact us to have your microcurrent device questions answered. Our educators will work with you and help figure out which machine would be best to help solve your skin woes.
---