Give The Gift Of Self Love This Valentines Day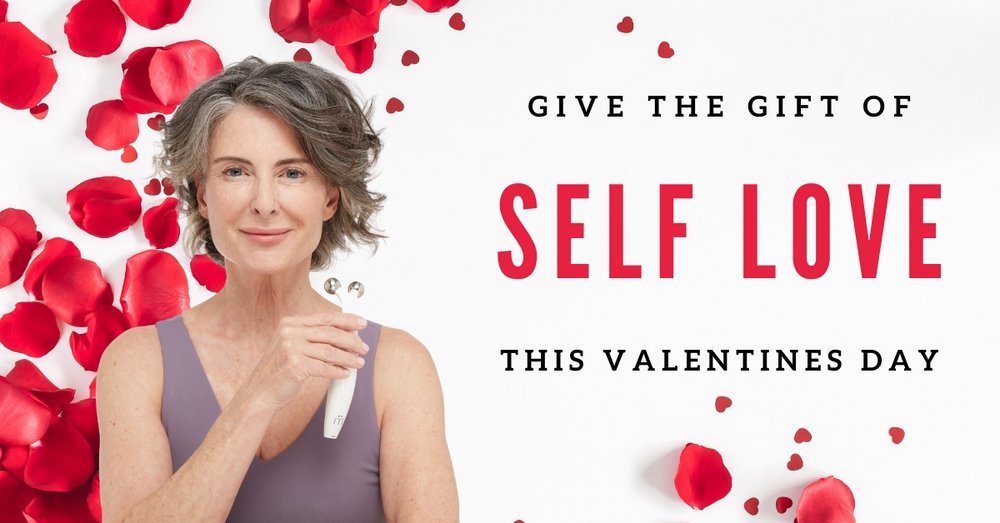 Valentine's Day is just around the corner, and while this holiday tends to place an emphasis on romantic partners and love, it's 2022, and we're firm believers that self-love is just as (if not more) important than the love we find with significant others. Many of us have the tendency to always put other people that we love in our lives first before ourselves and what we may need, and this can end up taking a toll on how we feel. Putting self-love on the top of your priority list is anything but selfish, and we know just how to help you achieve it.
How You can Showcase Self-Love On Valentine's Day
Establishing a solid skincare routine that you take part in regularly throughout the week is one of the very best ways to showcase self-love. Our at-home devices are perfect for use every other day, for 5-20 minutes. Being intentional, present, and focusing on yourself for this time is truly substantial and will make you feel more in tune with yourself and your needs. Making an effort to care of yourself on the outside can certainly have a direct effect on how you feel on the inside, leaving you feeling more confident, positive, and overall content in everyday life. Taking the time to support the mental health by engaging in self-care and self-love for a little bit each day is one of the most important and beneficial things you can do for yourself, and you will be able to show up as the best version of yourself for not only the people you spend your time with, but also for the most vital person in your life – yourself. 
Gifting the gift of self-love this Valentine's Day does not have to be complicated or extravagant. Our devices are simple to use and yield outstanding results. 
How Can Microcurrent Help With That?
If you aren't familiar with microcurrent devices, they are an easy-to-use skincare technology. Microcurrent devices send minor, pain-free pulses of electrical current into the facial tissue, and over time with consistent use, can act as an alternative to face lifts and Botox due to the facial muscle and skin cell stimulation that occurs from the microcurrents. Microcurrent devices are so much more accessible as well as a significantly more affordable option since you aren't paying for expensive spa treatments every few months or less.
On our site you will find several different devices to choose from, so it's easy to find the perfect one that fits your specific needs. Our microcurrent devices are safe, FDA cleared, and work to stimulate the facial tissue. When you show up a little bit each day with an act of self-love, you end up feeling so good on the outside – and even more phenomenal on the inside. Acts of self-love have a direct domino effect into your mental space that breathes a light of positivity that effortlessly emanates onto those around you, too. 
---