How Lack of Sleep Affects Skin Health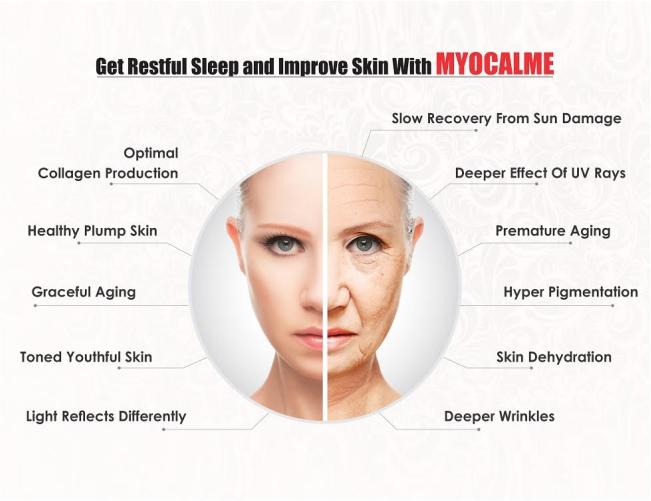 You may be prepared with sunscreen, bikini, shaved legs and contoured body to hit the beach and get some suntan. But if you don't work on improving your sleep cycle, you may not recover anytime soon from the damaged skin caused due to sun exposure. Surprised?
Well, think about it. Your skin looks dull and sagging particularly on the morning of a restless and short night. Did you know that lack of sleep has a direct effect on the appearance and health of your skin? A clinical study performed by scientist physicians at University Hospitals (UH) Case Medical Center showed that not enough sleep contributed to premature aging and a slower recovery of skin process caused by environmental stressors such as UV rays.
"Our study is the first to conclusively demonstrate that inadequate sleep is correlated with reduced skin health and accelerates skin aging. Sleep deprived women show signs of premature skin aging and a decrease in their skin's ability to recover after sun exposure," said Dr. Baron, Director of the Skin Study Center at UH Case Medical Center and Associate Professor of Dermatology at Case Western Reserve University School of Medicine. "Insufficient sleep has become a worldwide epidemic. While chronic sleep deprivation has been linked to medical problems such as obesity, diabetes, cancer and immune deficiency, its effects on skin function have previously been unknown."
When you sleep, your body is able to repair itself. Your skin is able to create new collagen, and your body is able to increase blood flow to the skin while you sleep. Lack of blood circulation can lead to dark circles and puffiness under the eyes. "Sleep deprivation causes a decrease in blood flow to the skin surrounding your face," Breus says. "Skin becomes dull, and you don't get those rosy cheeks anymore." When you sleep less, your body's repair process becomes shorter, increasing signs of aging such as the appearance of drier skin and wrinkles.
When you do not get enough sleep, your body creates more of a stress hormone called cortisol. When there are increased amounts of cortisol in the body, this can lead to inflammation in the body which negatively effects the skin. When you are stressed, it is difficult to become relaxed which tends to lead to more tossing and turning while you sleep. Unrestful sleep can also affect our skin in the sense that we may frown or squint our eyes and forehead more, causing droopiness of the mouth or expressions lines to appear. When you are able to decrease stress, your body and mind are able to become relaxed quicker, which in turn leads to a more restful sleep.
Sleeplessness starts in your brain, where electrochemical signals called neurotransmitters control whether we are asleep or awake. During normal sleep cycles, neurons at the base of the brain begin signaling when we fall asleep, and "switch off" the signals that keep us awake. When these neurotransmitters become unbalanced, the signals don't work the way should, disrupting sleep patterns, keeping you from getting your beauty sleep.
Additionally, our MyoCalme device is an FDA-cleared device that can help you relax and bring order in your sleep. It is the best stress relief device at the present time as it is effective in getting relief in insomnia, fight against depression and anxiety. 
Incorporating microcurrent therapy in this way is an excellent way to combat restlessness and put your skin on the road to recovery.
---