Portable microcurrent machines are a must-have for the holiday season!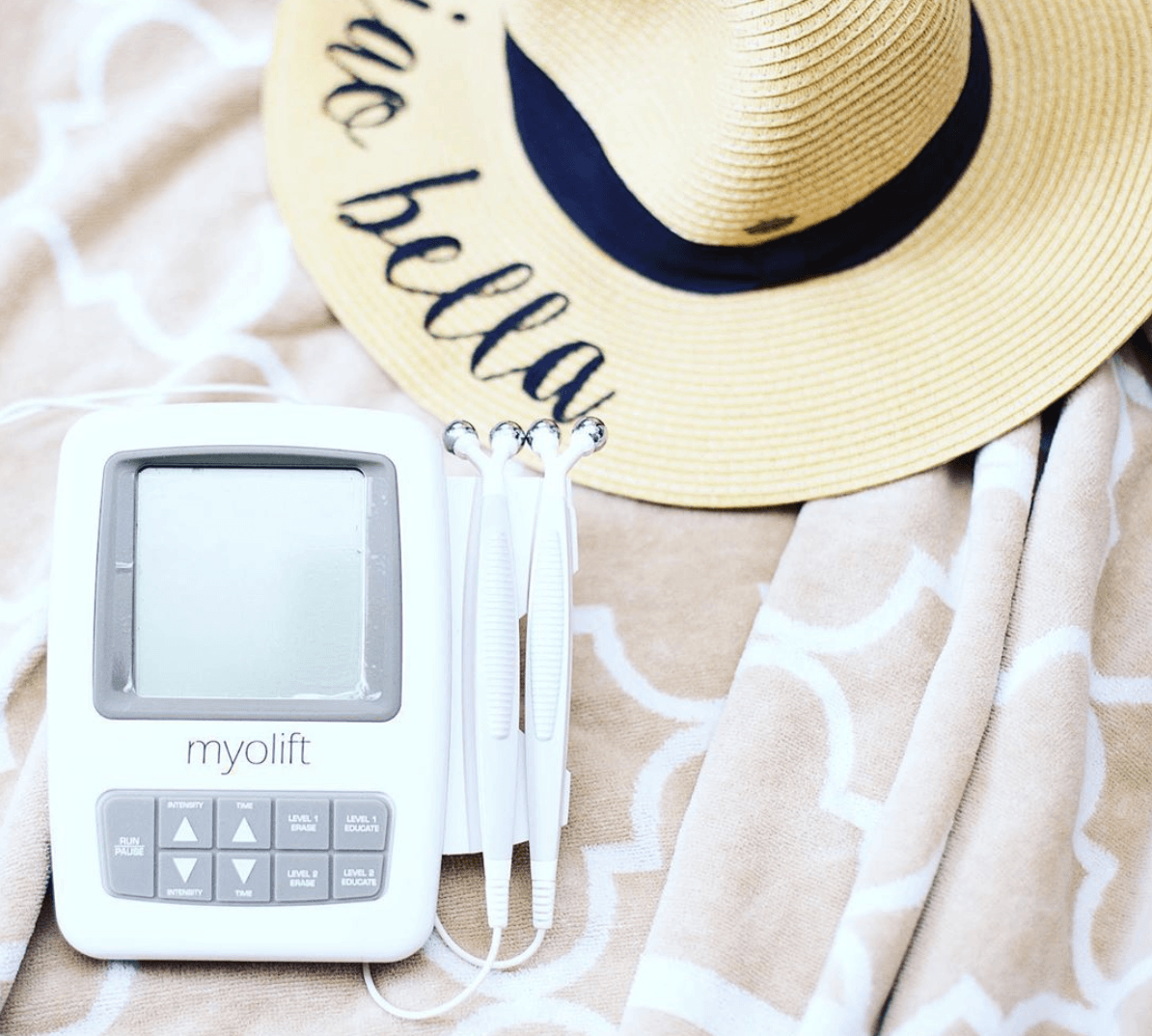 We get a lot of questions about if you can take your MyoLift™ True Microcurrent machines with you on trips out of the country or otherwise. While MyoLift™ MD isn't ideal for travel, MyoLift™ Mini and MyoLift™ 600 are great devices to bring with you as you travel. In fact, having a microcurrent machine on hand for your holiday travels could be one of the best gifts to give to yourself this holiday season. Why? Well, when we travel our skin tends to reflect it the most as we get dehydrated and "jet lagged". The negative impact this has on our skin shows in the form of puffy eyes from changes in our sleep schedule, dryness, and ultimately dull skin.
Why a portable MyoLift™ True Microcurrent Machine is a good skincare tool to have with you during travel
MyoLift™ Mini and MyoLift™ 600 are portable, lightweight mircocurrent machines that are small and easy to pack. 7E Wellness has made it easier than ever with their new MyoLift™ Canvas carrying case with room not only for your device, but conductivity gels, and accessories like our eye and lip mask.

On that note, the 7E Wellness conductive lip mask and conductive eye mask are also excellent tools to have on-hand to maintain a lifted and glowing look during your vacation. These accessories localize microcurrent intensity to trouble areas (fine lines and wrinkles around the eyes and mouth). Because of that, they are perfect for a quick (10-20 minute), powerful treatment that brings life back to your skin during a long flight or after you've reached your destination.

When you use microcurrent you are increasing Adenosine Triphosphate (or ATP), which helps increase the energy in the skin cells. Microcurrent treatments also help infuse hydration into the skin and drive hydrating serums and other products deeper into the skin. 

Perhaps the best reason to bring your MyoLift™ microcurrent machine with you on your travels is to intensify your relaxation experience. When you're on vacation, your goal is typically to relieve the same stress that causes fine lines, winkles and adverse effects to the glow of your skin. Incorporating relaxing MyoLift™ microcurrent facials into your facial time helps reverse those adverse effects.
Where will you take your MyoLift™ this holiday season? Wherever you go, make sure to snap a picture of your MyoLift™ microcurrent machine and tag us on social media!
---