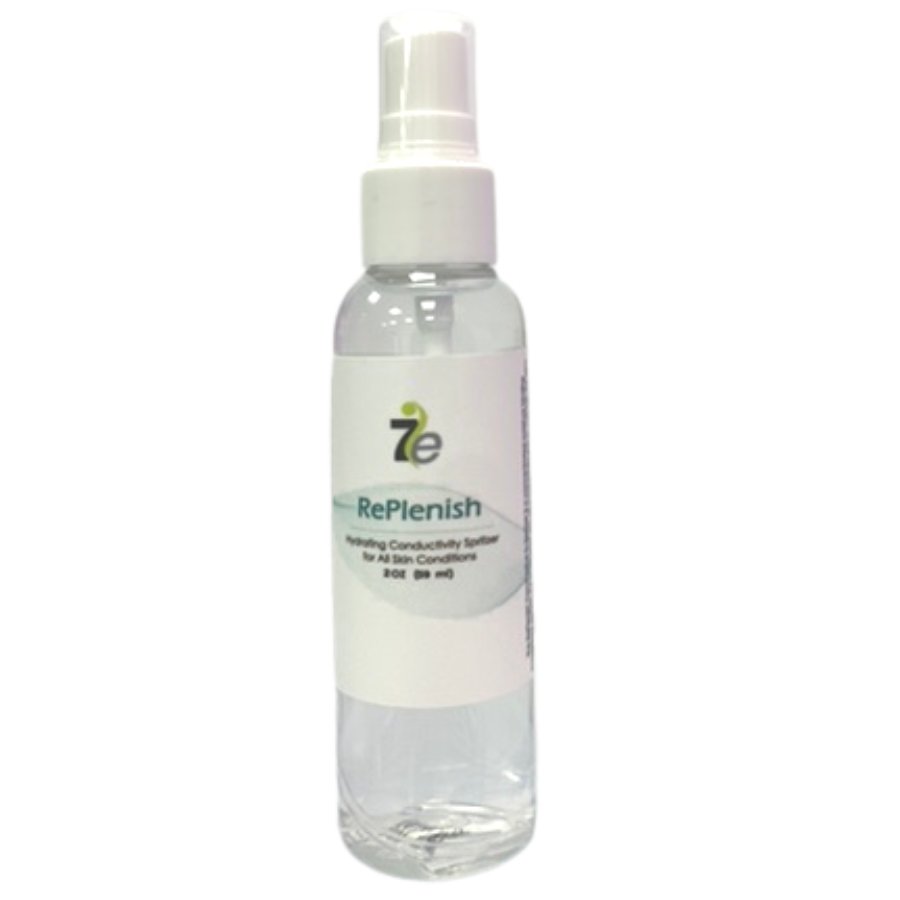 2oz Replenish Spritzer
Free US Domestic Ground Shipping
2 OZ Replenish Hydrating Conducting Spritzer Spray Gel
The RePlenish conductive treatment toner is a humectant spray to be used in conjunction with 7E Wellness treatment gels. This specialized toner is formulated with Hyaluronic Acid to retain moisture in the skin and to rehydrate the gel during microcurrent treatment. This is ideal for all skin types lacking moisture in the skin. 
Ingredients
Hyaluronic Acid - A humectant to keep the skin moist and hydrated.
Chamomile - Chamomile is soothing & relieving to stressed skin conditions. Ideal for irritated skin, this is also chosen for skin inflammation and relieves eczema and dryness.
Lavender - Lavender is calming and cooling to compromised skin conditions. Lavender reduces redness, soothing inflammation and assisting with dryness.
Free USA Ground shipment, Orders are processed within 2 business day.
International Orders Ships within 3 business day. 
International customers are required to pay Duty with their local custom agency.