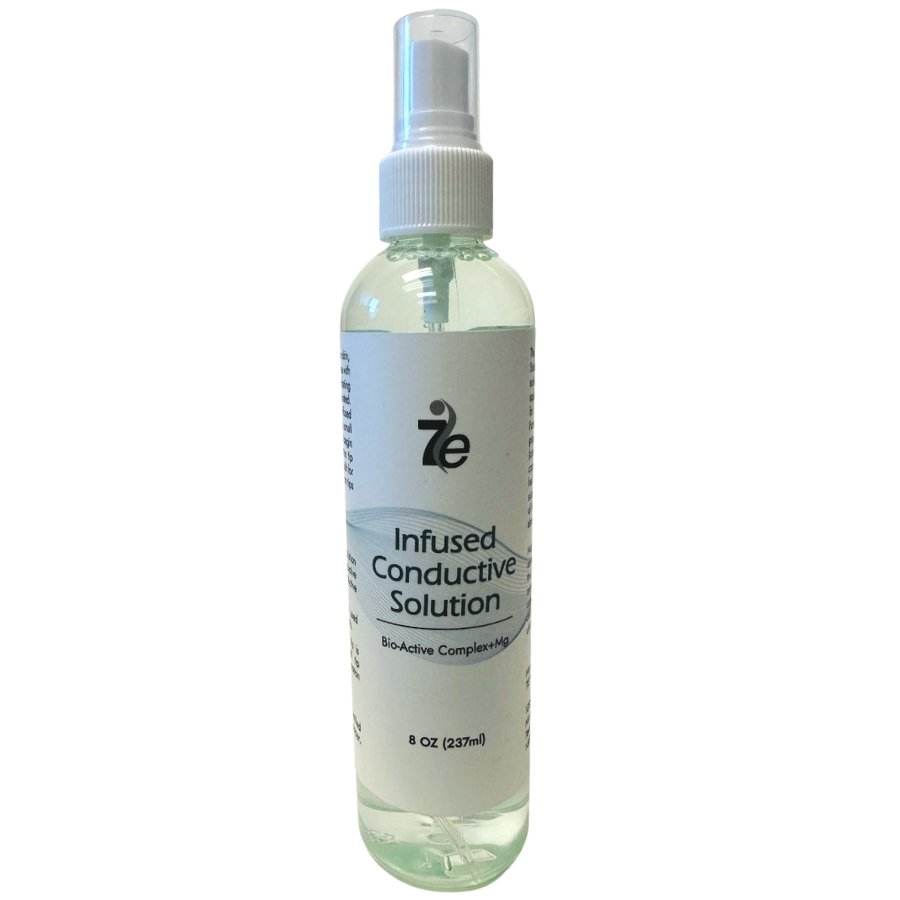 Infused Conductive Solution 8oz
Free US Domestic Ground Shipping
The 7E Cotton Tip Conductive Solution is a highly energizing solution utilized with cotton tip applicators during microcurrent treatments. Formulated with the 7E proprietary Bio-Active Complex (containing the active minerals of copper and zinc).  This conductive solution has been infused with Magnesium to maximize the conductivity of the current for a deeper absorption. 
Magnesium is an electrolyte that assists in muscle stimulation and the regulation of the nervous system.  Electrolytes and water conduct electricity and allows the cells to balance pH levels for ultimate hydration. 
Application:
Direction of use:  On clean skin, lightly spray the face with a hydrating toner until the skin is saturated.  Apply 1/8 cup of 7E Cotton Tip Conductive Solution into a glass dish.  When ready to begin, dip the cotton tip applicators into the glass dish for 5-7 seconds for the cotton to thoroughly saturate.  
Note: 
No conductive gel is used with cotton tip applicators.  

The cotton swab must be made of paper and not plastic or wood

Make sure the cotton tip is pushed into the metal tip until the cotton touches the metal.
Ingredients: Aqua Distilled Water, Magnesium, Copper, Zinc, Glycerin
Free USA Ground shipment, Orders are processed within 2 business day.
International Orders Ships within 3 business day. 
International customers are required to pay Duty with their local custom agency.