3-Step Eye Mask Protocol for a Lunchtime Lift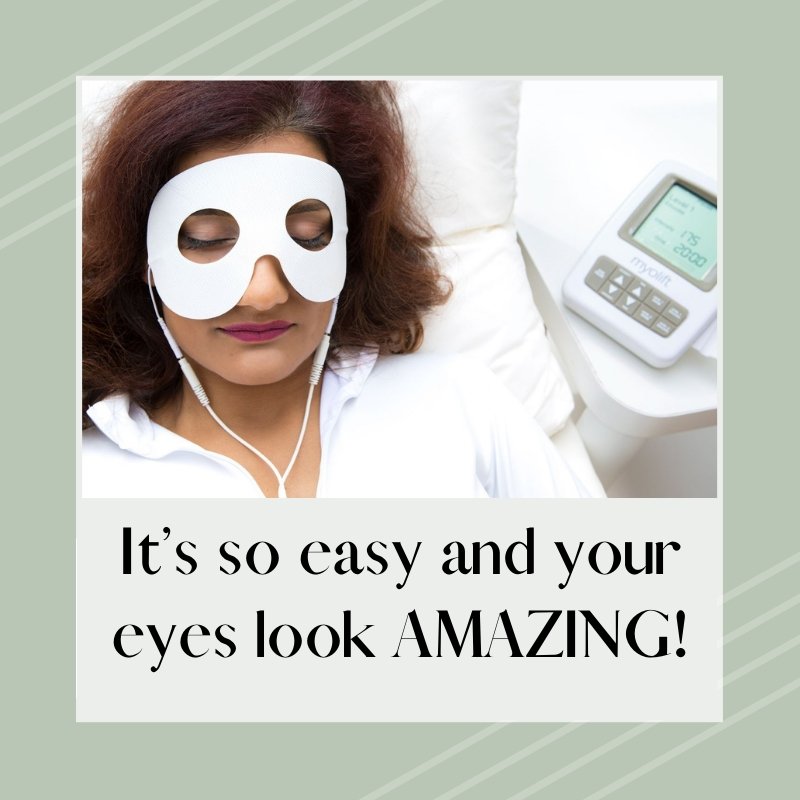 "Hook it up, put it on and relax... it's so easy and your eyes look AMAZING" — Lynda Nelson, 7E Wellness Educator.
In the hustle and bustle of today's world, making the most of every moment is more important in your business than ever. One way 7E customers do this is by offering a "lunchtime lift" microcurrent treatment to their menu of services. This quick and effective treatment is a perfect way to market one of 7E Wellness' eye mask. We don't give this gem enough time in the spotlight. Our eye mask is the hottest accessory we have available and our customers are constantly raving about the additional results they see with it.


Here is our 3-Step Eye Mask Protocol for a Lunchtime Lift treatment:
1. Cleanse
2. Apply a water-based serum
3. Run 5-15 minutes on Erase setting
4. Run 5-15 minutes on Educate setting
Easy as one, two, three and your clients will absolutely love you for it. Each eye mask from 7E Wellness lasts 10-12 treatments. We recommend charging your client $20-$25 for their mask and charging $30-$50 for each additional treatment they come in for to make the most of their eye mask purchase. Remember: once they pay for the eye mask - the treatments are all money in your pocket!
If you and your customers are looking to reduce the appearance of eleven lines, puffiness and crows feet (or just want a lift around the eyes to leave you speechless) this eye mask is a must-have!
We love getting selfies of you and your clients in your eye masks, so be sure to tag us on social media next time you use this accessory! Have you used this eye mask before? Let us know!
7E Wellness on Instagram | 7E Wellness on Facebook | 7E Wellness on Twitter
---