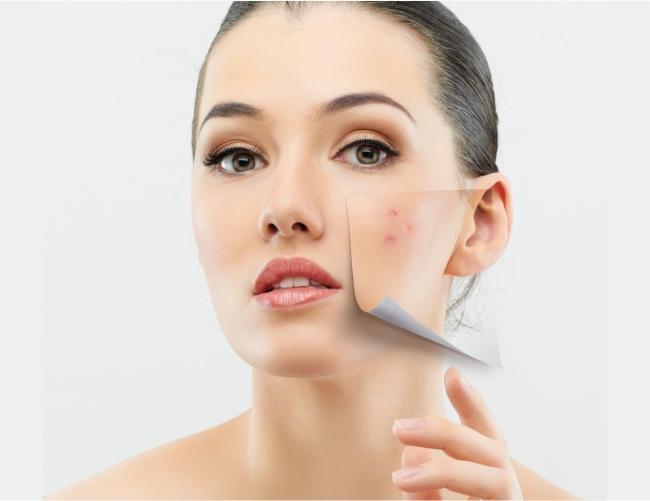 There are many factors that play a role in the development of those complicated blackheads, whiteheads, pustules and cysts.
Here are a few ideas and tips to help clear up those pesky blemishes.
What you should understand about Diet:
Some foods can irritate an acne condition that causes blood sugar to rise quickly, causing a boost in insulin which causes a boost in the sebaceous oil glands. Foods linked to androgens such as peanut oil and wheat germ oil, other foods such as sugar and salt exacerbate inflammation. Many dairy foods laced with hormones also irritate acne conditions. Reducing the negative food influences that feed the inflammation and aggravate acne is highly recommended.
Here are some vitamin supplements that are useful in the fight against acne.
Zinc: cuts down on inflammation
B Complex: reduces stress
B6: helps with edema in women caused by menopause or birth control
C: stabilizes enzymes and heals
Stress!! Stress causes the adrenal gland to increase hormonal output that irritates the sebaceous follicle causing a flare up. Use breathing techniques to reduce that anxious moment.
Treatment options:
Microdermabrasion: We use Diamond Tipped Microdermabrasion which is a non-invasive procedure to exfoliate your dead skin cells. Microdermabrasion is helpful in treating hyperpigmentation, acne, acne scarring, fine scars and light wrinkles. It helps stimulate the production of collagen, improves texture of skin and increases product penetration.
MyoLift Microcurrent Treatment: Microcurrent mimics your own bodies natural energy for cell renewal. Microcurrent triggers cellular regeneration as well as tightens and tones the facial muscles, allowing the skin to heal from the inside out. Benefits are tightened and toned skin, glowing and hydrated skin, reduction of acne and acne scarring and improved skin texture. 
Tips for improving your skin:
Use a mild cleanser that does not strip the skin of it's natural oils
Avoid grainy, harsh, sugar or salt scrubs
Favor products that contain salicylic acid, which kills P. Acnes and reduces redness caused by inflammation
Use alcohol free toner
Remove sweat that can cause acne, do not allow it to sit on the skin
Avoid touching the face with the hands or handling pimples, which spreads bacteria
Keep your skin well hydrated .. Drink

 

LOTS OF WATER!
Talk to your esthetician about a skin care regimen that will fit your skin type and condition, using products picked specifically for you will help combat acne and speed the healing process, as well as keep skin healthy throughout the year. Our skin is always changing so your esthetician will continually update your facial protocol to keep your skin clear and glowing. 
---