Backbar Sizes of Conductivity Gels for Microcurrent Now Available!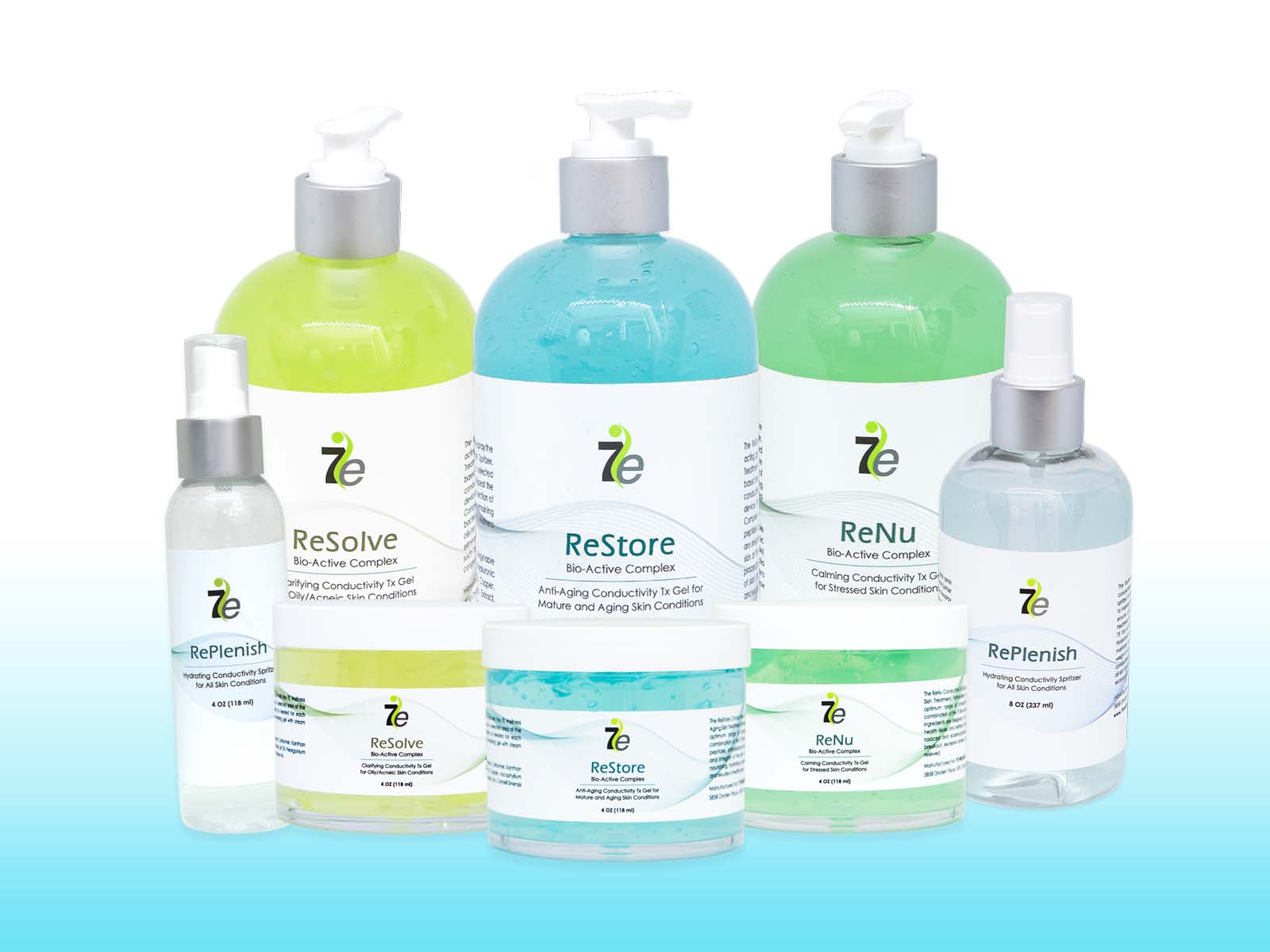 Conductive gels play a major role in delivering an effective microcurrent facial treatment to your client and 7E was the first to research and formulate the industry's first conductive gels with purpose -- which was well received by our clients! Ever since we formulated and launched our three unique, dual-action conductive treatment gels (ReStore, ReNu and ReSolve) our clients have been eager to have as much on hand as possible for their MyoLift microcurrent lifting and toning facial treatments.
We heard the call and you will be thrilled to hear that 16 oz. Backbar sizes of our conductive treatment gel line are now available! Additionally we have included 8 oz. RePlenish Hydrating Spritzers to our store. 
We also want to let you know that we heard your feedback on our ReSolve gel having too strong of a smell. We have re-formulated ReSolve in order to eliminate this concern. Sage was removed from the ingredients list of our ReSolve gel.
The moral of the story here is... you literally never have to worry about running low on conductivity gels or spritzers again! And how handy are these pump-top containers? We hope having these gels available helps you create more magic with microcurrent in your beauty business. Thanks for choosing MyoLift!
---