March Madness: 7E Wellness Updates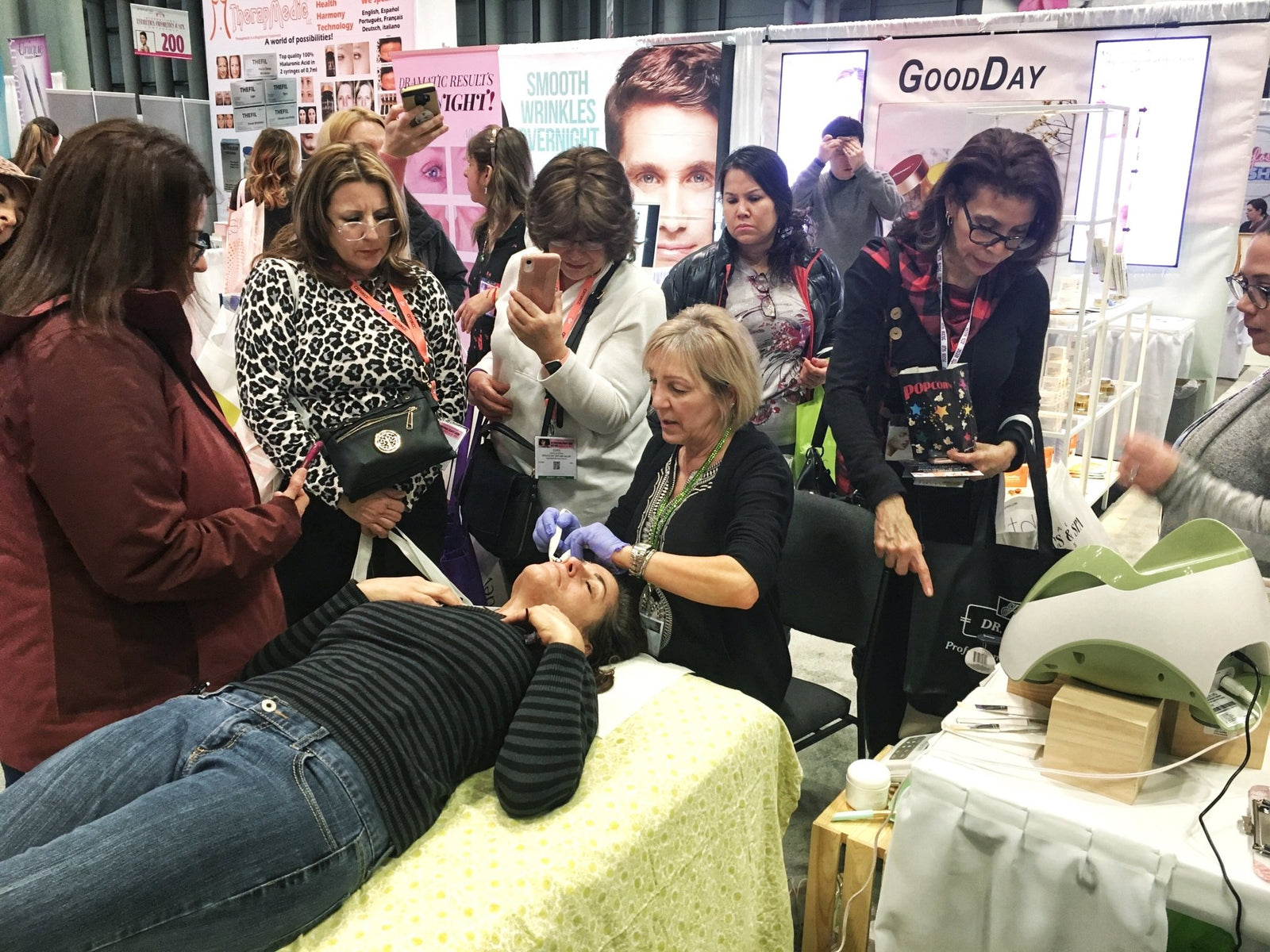 March was a whirlwind for the 7E Wellness team! Months ago when we were creating our schedule, we knew we were in for a treat. We had big plans to create some fantastic new digital tools and resources for our MyoLift Mini customers, an exclusive educational platform for Esthetics schools we are partnered with, and attend not one, not two, but three major tradeshows along the east coast!
Somewhere to Start
If we are being transparent with you, our most popular product (MyoLift Mini) stirs up quite a bit of excitement! From the moment customers place their order they are eager to get involved in our exclusive online community to learn as much as they can from one another, access youtube videos, and get started familiarizing themselves with the product away. To create a more hands-on learning opportunity for our clients, in March we designed a custom portal for each client on our website to log in and start learning about their new microcurrent machine. This portal (set to launch in early April) will grant MyoLift Mini owners access to trainings on how to operate their device, proper movements, working with specific accessories and more!
This is similar to custom portals designed for MyoLift MD clients a few months ago, but tailored to the unique features of the Mini. For more information on how 7E Wellness sets their customers up for success regardless of experience level, click here!


Education is Everything
"At 7E Wellness, we emphasize sharing our knowledge and making sure that 7E community and family of customers are empowered by microcurrent knowledge so they can use their 7E tools without second guessing themselves. In my opinion, knowledge gives the power to the professionals to customize and utilize Myolift and Myolift MD to it's full capacity." - Pooja Joharil, Founder & CEO of 7E Wellness
7E had the pleasure of working face-to-face with both Exhale Spas and Catherine Hinds Esthetics school during the end of February and beginning of March. Exhale Spas work closely with Hyatt Hotels and are known for their "unique blend of fitness and spa... total wellbeing experience you can escape to any time to center your body and mind." 
Catherine Hinds Institute (CHI) is one of the leading institutes for skin care and spa training programs, in US and New England, since 1977. They pride in themselves on training their students using the latest and most advanced skin care technology available.
Our digital team has gone so far as to provide an online support portal for these organizations to access and continue expanding their knowledge on our technology long-after the initial trainings were completed. We look forward to expanding further into educational avenues in the near future to widen the influence of true microcurrent technology.
Coast to Coast
Finally we want to share an overview and express how much fun we had meeting MyoLift lovers from across the country at the tradeshows we were able to attend last month! Our team started the month at IECSC in New York City, where we completely sold out of our products! We made a strong appearance at the Face & Body Southeast Show in Atlanta, Georgia and finished the month at IECSC Chicago in Illinois. Our biggest accomplishment during these tradeshows was helping more than ten advocates for our technology become certified in microcurrent with our hands-on certification courses at these three events. 
It's not every day we get to interact face-to-face with those of you who use MyoLift to enhance your business, so these events are something we look forward to all year round. One of our lead educators, Jacque Forte, explained that "there are so many professionals who are looking for education on this great modality. So many professionals came by to let us know how they researched other devices and have chosen our machine." This sentiment (expressed similarly by those who attended Exhale and Catherine Hinds trainings) humbles all of us at 7E as we move forward in our mission to provide the best professional microcurrent machines and technology for mind, body and skin fitness.
---