I don't know how to use MyoLift microcurrent machines... should I still buy?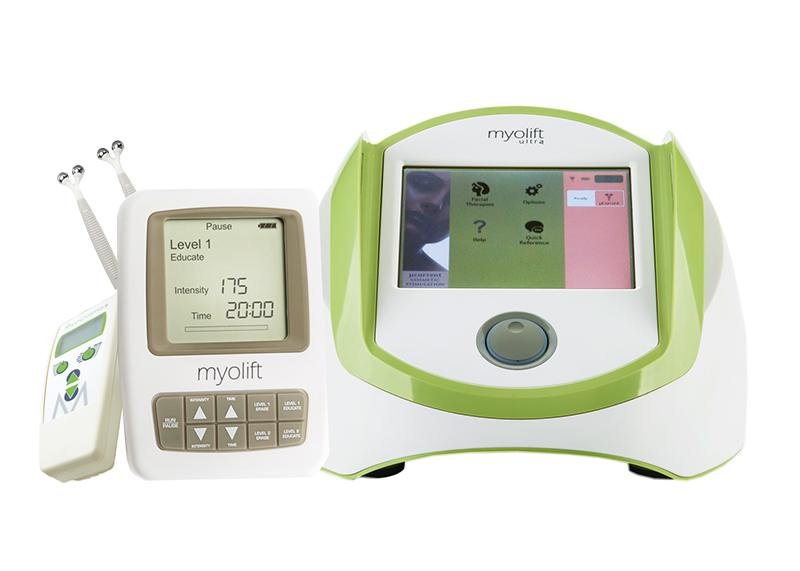 You have had your eye on microcurrent machines for a while and are eager to bring these services to your treatment room... but there is a dilemma: you haven't used MyoLift™ or microcurrent machines before!
Don't worry! Microcurrent is an easy modality to learn, but first and most important is understanding what it is actually doing to the skin and muscles of the face. Once you understand that, the movements will come easy to you. At 7E Wellness, we feel the most important factor for microcurrent success is providing our customers with ongoing education and information to ensure current knowledge and protocols are readily available.
So what type of education can you expect with a MyoLift™ purchase? 
The best thing about the 7E community is that we all help each other learn and grow. Our educators offer free webinars to help you learn the techniques, educate you on how to learn all the tools and accessories, and feel confident in offering the highly sought-after service. We also bring our customers into a private Facebook community with other MyoLift™ owners to add an extra element of support and fun!
With so many modalities coming out, it can be overwhelming to figure out how to incorporate microcurrent into the mix. But keep in mind, microcurrent treatments can compliment all the other services you are providing. Since we are targeting the muscles, microcurrent can be used with LED, RF, Nano Infusion, Micro-needling, microdermabrasion, hydra facials, etc. Most other popular modalities are working the epidermis/dermis while microcurrent is working the muscles and healing to the skin. We find that this not only maximizes your time and increases revenue, but allows your clients to get the most out of their time with you. Did someone say "Five-Star Review on Yelp"?!
We hope this information gives you some peace of mind and helps you make an educated purchasing decision for your business. If you have more questions, comments or concerns, please don't hesitate to contact us at info@7ewellness.com!
---