Meet 7E | Jessie Strazzeri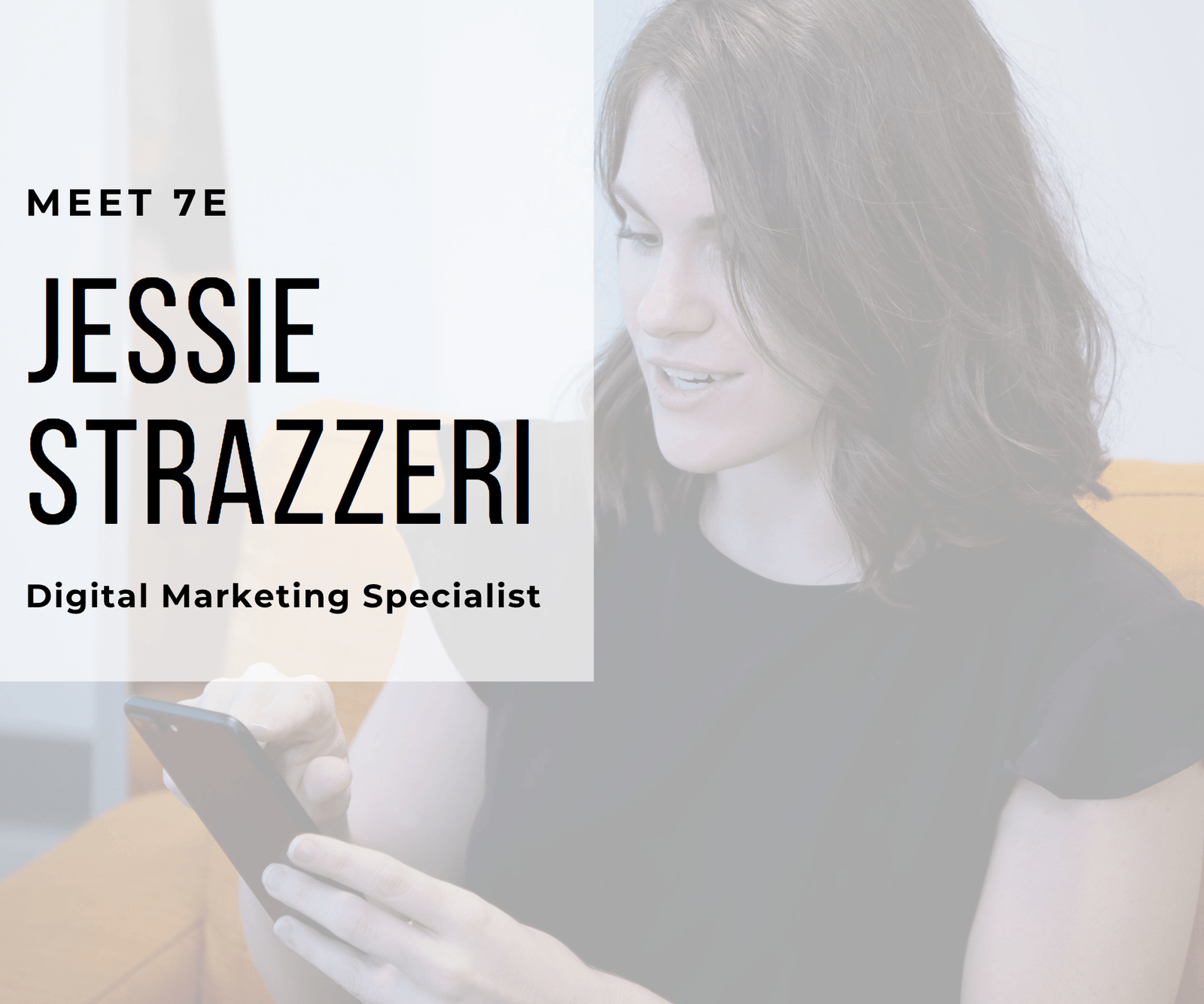 We are excited to bring you our blog series "Meet 7E", where we will introduce you to various members of our team and how they support the overall mission of providing professional True Microcurrent™ technology and education.
In the last few years 7E Wellness has experienced powerful growth from products and clients to staffing. Despite this amplification, we want to make sure you always feel like you know who you're talking to and where you can find answers within our company.
Without further adieu, we want to introduce you to our newest addition... me! My name is Jessie and I began my employment with 7E Wellness back in October 2018 to help organize our social media presence and digital marketing efforts. When you shoot 7E a message on Instagram, see a post on our Facebook groups or receive an email blast you can assume it's from me! 
Aside from my Mom being an esthetician, my background really isn't in aesthetics at all. I graduated from Northern Arizona University in 2016 after studying Psychology and Photography. After a couple years of not knowing where I'd end up and if I wanted to go back to school, I decided Digital Marketing and Social Media was the best of both worlds.
I'm also passionate about overall wellness! When I'm not in the office, I am a independent wellness mentor with Beachbody and help people develop healthy mental and physical health habits. That's ultimately what led me to connect with the team at 7E Wellness and develop content that encourages elevated self-care with our True Microcurrent™ Technology.
Some other fast facts about myself are that I have a Golden Retriever named Leia, I can never say "no" to a sugary treat, and I'm a huge photography / cinematography geek. Set me up with my puppy, chocolate chip cookies and a well-filmed Netflix series and I'll be a happy girl!
See you all on the scroll!
- Jessie with 7E
---