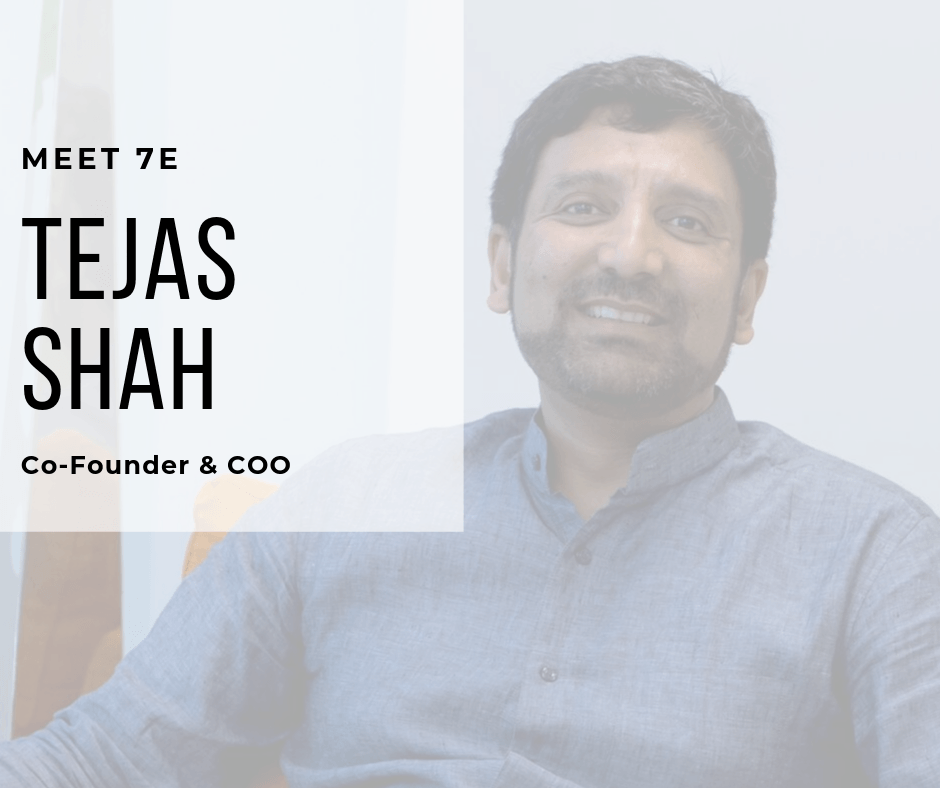 We are excited to continue our blog series "Meet 7E" this week, where we will introduce you to various members of our team and how they support the overall mission of providing professional True Microcurrent™ technology and education.
In the last few years 7E Wellness has experienced powerful growth from products and clients to staffing. Despite this amplification, we want to make sure you always feel like you know who you're talking to and where you can find answers within our company.
Today we want to introduce you to our Co-Founder and Chief Operating Officer, Tejas Shah. Here's what he had to share!:
By education I am Engineer but by heart I am an entrepreneur. I love solving business problems, I love analyzing business data. After working on multiple start-up projects I developed a passion for small-business. I am the Co-Founder and Chief Operating Officer of 7E Wellness. After working in Physical Therapy and Chiropractic Industry for 10 years I had the opportunity to connect with many passionate wellness professionals. I worked in the distribution of medical devices and learn a lot about the overall need of the market, I designed many non-invasive devices and worked to gather an understanding of the core applications of electrotherapy. Wellness was in my core and is what connected me with my wife and business partner, Pooja Johari. We are both passionate about overall wellness of mind and body and working everyday toward providing right solutions to passionate professionals.  
While I am away from work I love going camping and running on Encinitas and Cardif-by-the sea shorelines. I love playing with my seven-year-old daughter. I love answering her questions such as "Is a tomato a fruit or vegetable?", "why can't we build car which works on air and water?",  "Is Mother Earth in balance?", and working with her on a variety of math and science home projects.
---