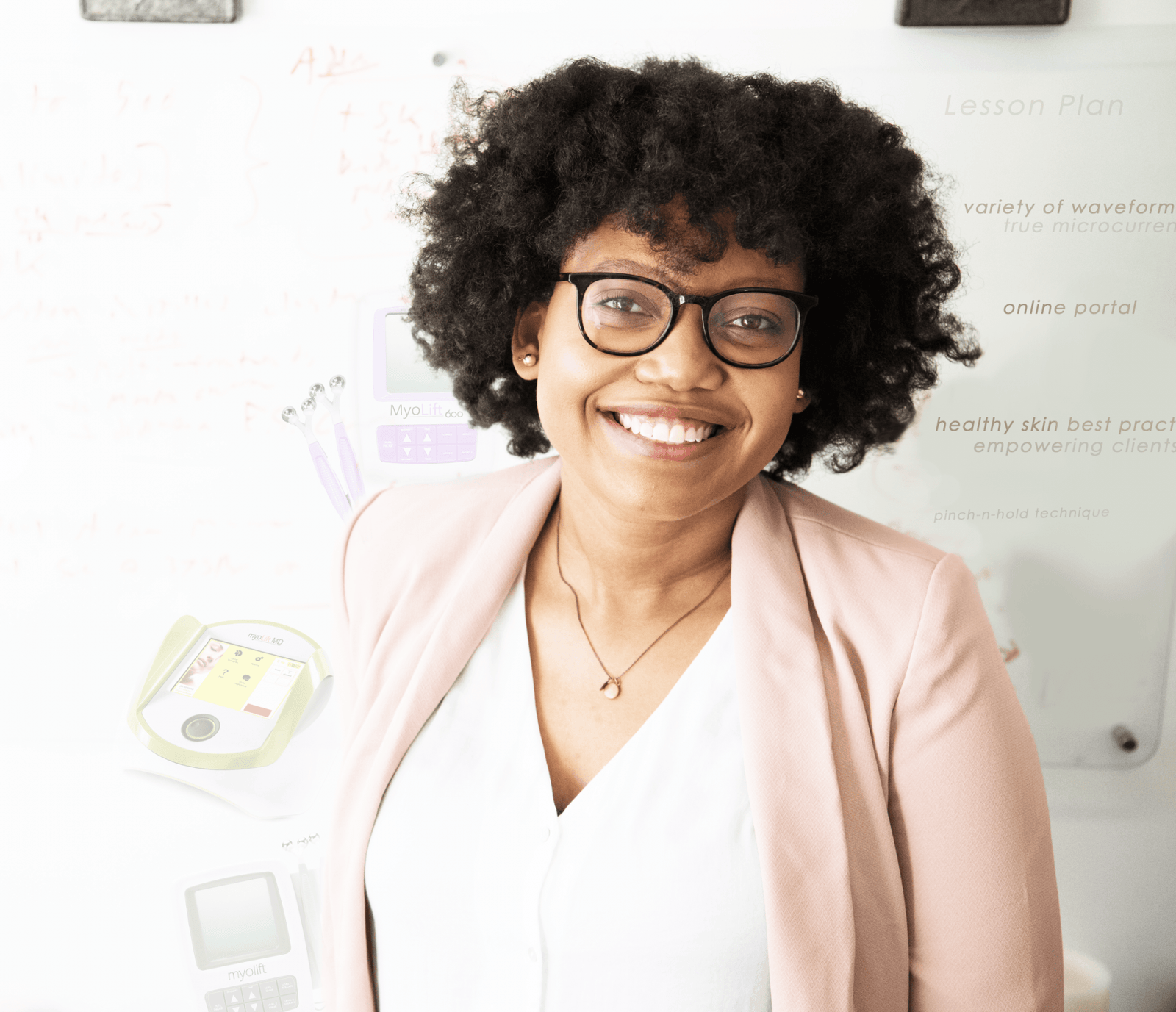 By now you know that 7E Wellness is a company determined to bring the most professional, True Microcurrent machines and technology to the aesthetics industry. In 2019, our team was repeatedly recognized in the industry for going above and beyond to create a database of microcurrent knowledge for licensed professionals looking to provide non-invasive facial lifting and toning results with MyoLift™ microcurrent machines.
We didn't take this acknowledgement lightly.
In fact, we have been using it as a source of motivation and in the last year we have refined our best resources, connected with industry leaders and educators to develop what we call the 7E Wellness Educational Systems.
What are 7E Wellness Educational Systems?
7E Wellness Educational Systems are designed to raise the bar in microcurrent education with the goal of re-defining the future of aesthetics. Developed by a team of educational leaders, 7E has perfected each class with lesson plans, presentations, training manuals and supporting certification material for your students' comprehension and technical skills.
Take a look at our curriculum overview, sample lesson plan and sample lesson video!
When you choose to integrate the state-approved, 7E Wellness Educational Systems into your aesthetics program, you can rest assured that your staff is supported with resources to increase your student body's opportunity for gainful employment and mark your academy among the elite.
There are three 7E Wellness Educational Systems Packages to choose from.
Our Primary Educational Level package is ideal for State Board Cosmetology and Basic Aesthetics Programs (600 hours +).
Our Secondary Educational Level package is ideal for Master Aesthetics Programs (1200 hours) with advanced certifications and licensing.
Finally, our Post-Graduate Educational Level package is optimal for Licensed Professionals attending workshops, seminars and e-learning.
7E Wellness provides everything from our FDA-Cleared MyoLift™ True Microcurrent machines, reliable and high-quality digital student portals that are accessible with up-to-date information as microcurrent technology advances, hands-on education, lesson plans, course syllabus, handouts, protocols and more.
Learn about all the different ways 7E Wellness supports its clients here!
Our clients choose 7E Wellness Educational Systems because they are in need of a company that understands the academic structure of learning and teaching for aesthetics. You require a high-integrity company offering both professional devices and a concrete curriculum that caters to today's aesthetics industry. We know that we exceed those requirements on all accounts and hope that you'll consider 7E Wellness Educational Systems for your educators and students.
---