Pooja's Corner: Re-Defining the Future of Aesthetics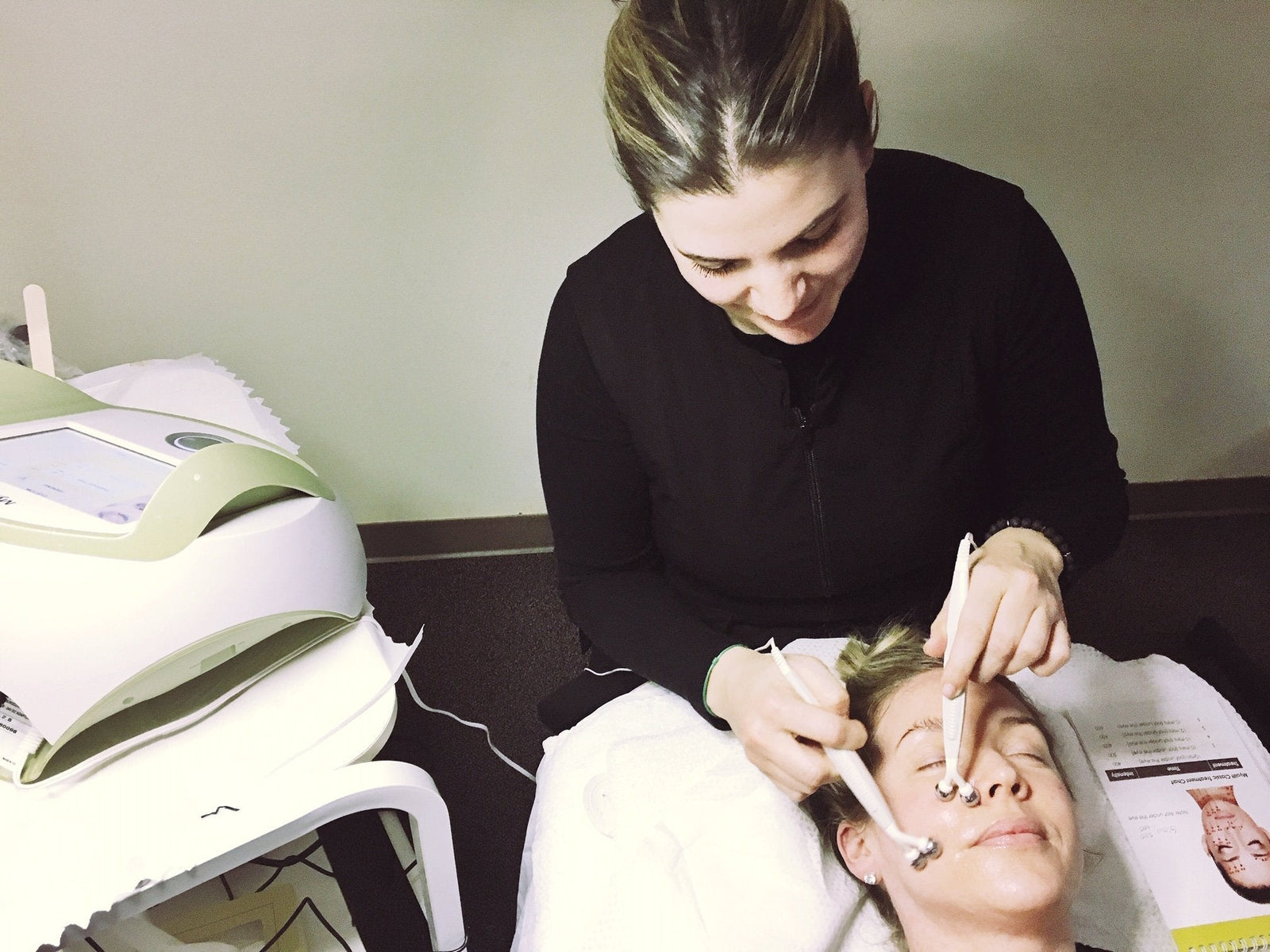 Creating a foundation for the future of the Aesthetics Industry
Last week I had so much fun at Catherine Hinds Institute, Boston, where I was training the educators of the institute on MyoLift MD and diving into a deeper understanding of waveforms and their functions. As a Biomedical Engineer I can easily relate to the technical aspects of waveforms and how it affects our skin and muscle tissue while working at different levels of penetration. The challenge always comes down to how we share this information to the audience that is so in tune with visual, touch and feel sensations without discounting the critical technical aspect. And I was not talking to general professionals, I was training the educators that create and train professionals and lead the future of our industry.
Catherine Hinds Institute (CHI) is one of the leading institutes for skin care and spa training programs in US since 1977. They pride in themselves on training their students using the latest and most advanced skin care technology available.
Our philosophy has always been that the estheticians know their clients the most and are the skin specialists. It should come as no surprise for you to learn that skincare is not a one-size-fits-all practice. The treatments that create breathtaking results for one client may cause adverse results to another. Because of this, professionals in the skincare industry cannot categorize their clients into one box and treat all of them the same. At 7E Wellness we emphasize sharing our knowledge and making sure that 7E community and family of customers are empowered by microcurrent knowledge so they can use 7E products and technology without second guessing themselves. In my opinion knowledge gives the power to the professionals to get creative with customizing and utilizing MyoLift Mini and MyoLift MD to their full capacity.
I took upon the challenge and set out a goal to make sure that the microcurrent waveforms are well understood by the CHI educators who can maximize the impace of microcurrent technology by sharing their knowledge to their students!  While explaining the differentiating factors of microcurrent waveforms that change the depth of penetration and works on different layers of the skin & muscle tissue, I realized that this knowledge is going to be transferred into the students and finally it will reflect in having smarter and more confident professionals running the spa business. In other words, our trainings create a ripple effect & expand the impact of microcurrent technology! It gave me goose bumps to see that my efforts can create a foundation of a better future for the esthetics industry.
Stacey B. Oetinger, Director of Education at CHI, wrote:
"I am absolutely blown away with all of the curriculum work that you and your team have created! It is absolutely top notch and I think it will give our teaching faculty all of the support and resources that they need to roll out education for our student body."
---