Which is right for me: MyoLift Mini or MyoLift MD?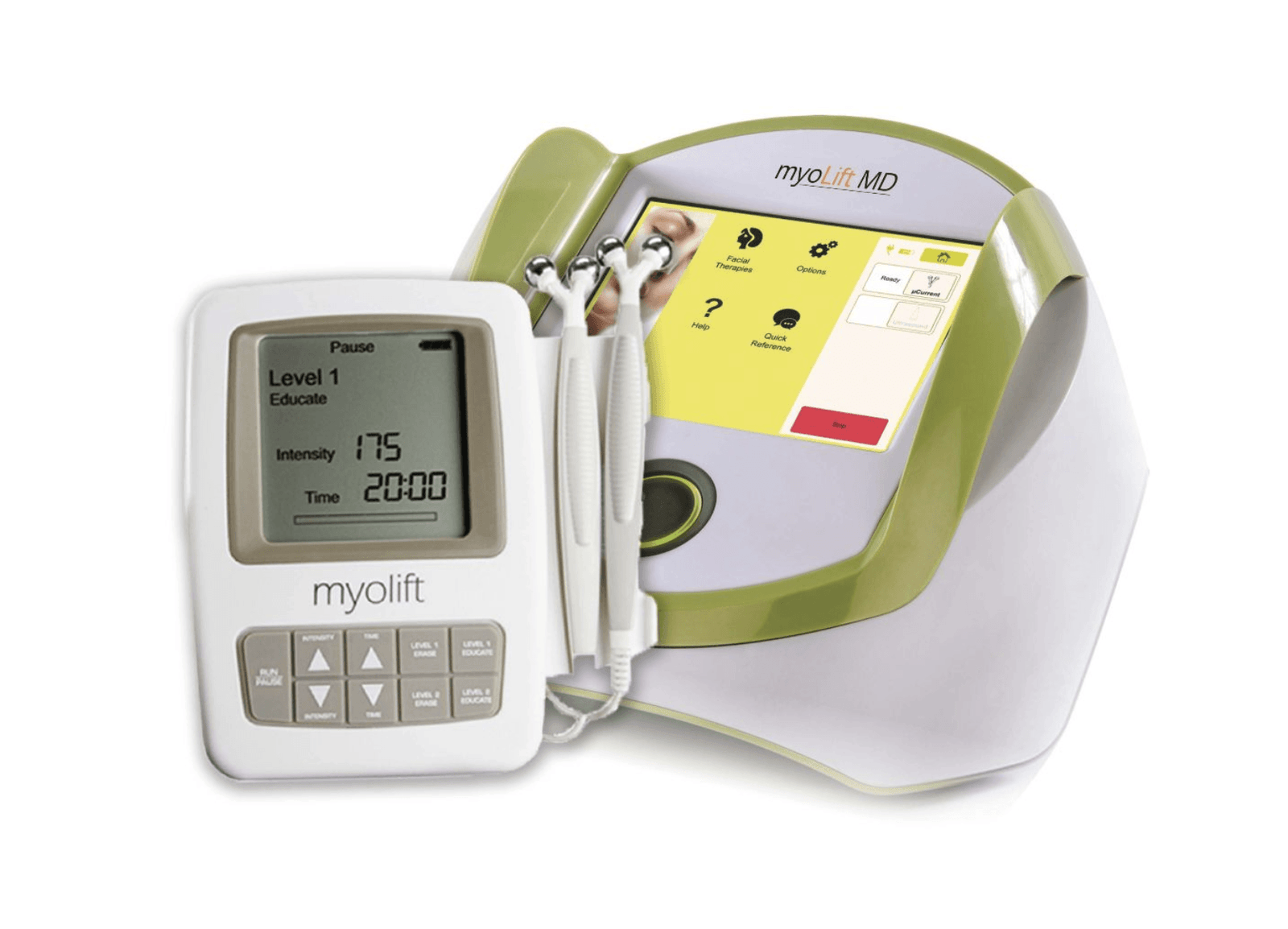 The questions we get asked most often is "What is the difference between MyoLift™ Mini & MyoLift™ MD?" and "Which one should I choose?". It's tricky enough deciding which modalities and treatments to add to your menu of services, finding the perfect machine should not be an added stressor. 
We want to make sure you have a clear picture of each machine and make the best decision for your business. Use the information in this post to gain some clarity on which direction to go!
MyoLift™ Mini 
The MyoLift™ Mini is a powerful little device that has two wave patterns. One wave pattern is used to shorten or tighten the muscle, and the other is to relax or lengthen the muscle. With MyoLift™ Mini you have the ability to increase the intensity to 400 microamps. This microcurrent machine is FDA-cleared and is easy to use and learn. It has adjustable intensity and time levels and you can get a great result with this small powerhouse. 
MyoLift™ MD
The MyoLift™ MD (Master Device) is the newest upgraded microcurrent machine in the 7E Wellness collection.
The intensity of this device goes up to 800 microamps - a pretty big jump from the 400 we see in the Mini. In contrast to its' little sister, MyoLift™ MD has eight wave patterns as well as seven preset programs to address different concerns such as: acne, wrinkle reduction, face lifting, rejuvenation, fascia release, pre/post surgery and anti-aging. Each preset has different time settings for you to select from. This machine also has a custom program that allows you to choose your time/intensity for each individual wave form. The eight waveforms you will find on the Myolift MD are: Circulation, Lymphatic Drainage, Light lift, Deep lift, Erase, Educate, Firming and Iontophoresis. The MyoLift™ MD is FDA-cleared.
Let's Compare MyoLift Mini and MyoLift MD:
The best part of both of these devices is that they are easy to learn, easy to use and both bring great results. Many estheticians dipping a toe into microcurrent for the first time opt for the Mini. Having said that, our educators have seen their fair share of customers quickly upgrading to the MD for its' boost in intensity. It is important to note that both MyoLift ™ Mini and MyoLift™ MD utilize True Microcurrent technology! True microcurrent technology uses less than 1000 microamps and, because of its low intensity, typically is sub-sensory and should not cause physical or visual contraction of the muscles via the electrical current. This is the ideal condition for re-educating the muscles in a way that mimics the body's own electrical current. Microcurrent treatments are non-invasive and an essential addition to your menu services.
---