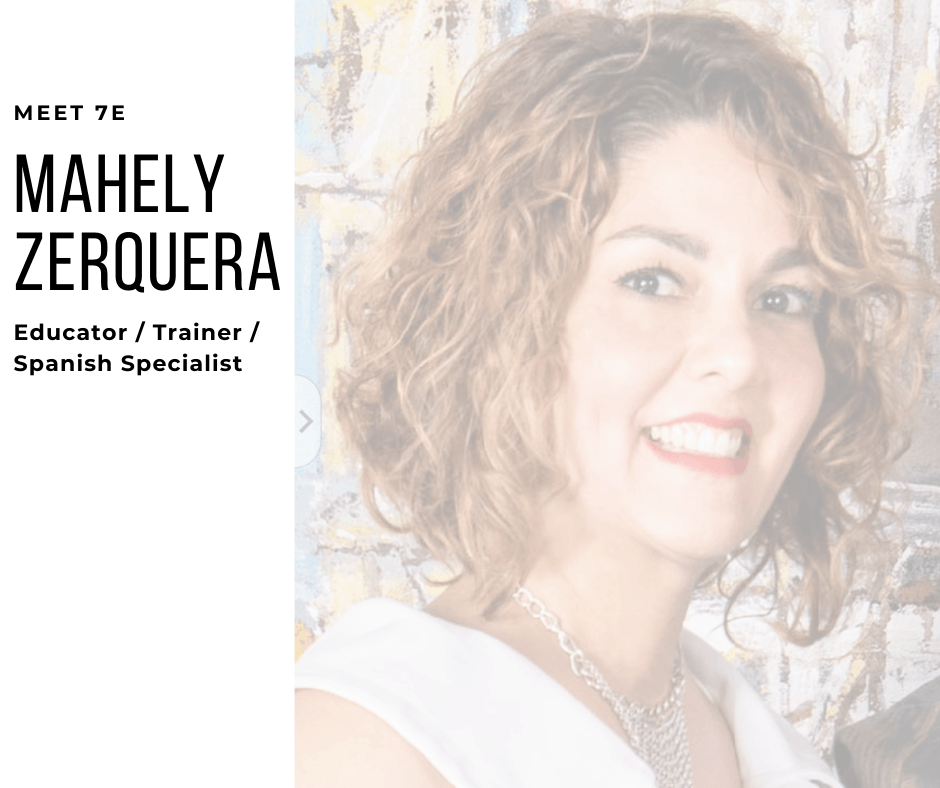 We are excited to continue our blog series "Meet 7E" this week, where we will introduce you to various members of our team and how they support the overall mission of providing professional True Microcurrent™ technology and education.
In the last few years 7E Wellness has experienced powerful growth from products and clients to staffing. Despite this amplification, we want to make sure you always feel like you know who you're talking to and where you can find answers within our company.
Today we want to introduce you to our Aesthetics Educator and Trainer specializing in the Spanish Language, Mahely Zerquera. Here's what she had to share!: 
My name is Mahely Zerquera, I am Cuban and since I came to the United States I've studied to become a Cosmetologist. I worked at Telemundo Hispanic television channel as a makeup artist for various shows. I then started working in news editing on the same channel for a few years until my first daughter was born. At that point, I decided to resume the process of fulfilling my dream and Matricule at the Florida College of Natural Health. There, I received an Associates in Paramedical skincare. Upon graduation, I began to work in a medical office at different aesthetic events and congresses throughout the country as a sales representative and trainer. I've been an educator for seven years. 
I love holistic medicine and natural beauty. My passion is seeing great results and happy clients by helping heal the skin in a natural way. A few years ago I received my license of Phlebotomist after study Clinical Medical Assistance. I wanted to be closer to the medical fields and performing treatments like Plasma PRP - the natural and autónomo treatment. My passion for holistic medicine and natural beauty is what led me to apply to 7E Wellness; a successful company in the beauty industries. I joined the 7E team in November 2019 as a trainer and educator of Microcurrent devices helping open the market for Spanish speakers.
---