Spa Profile: Tamara, owner and esthetician of Dazzling Skin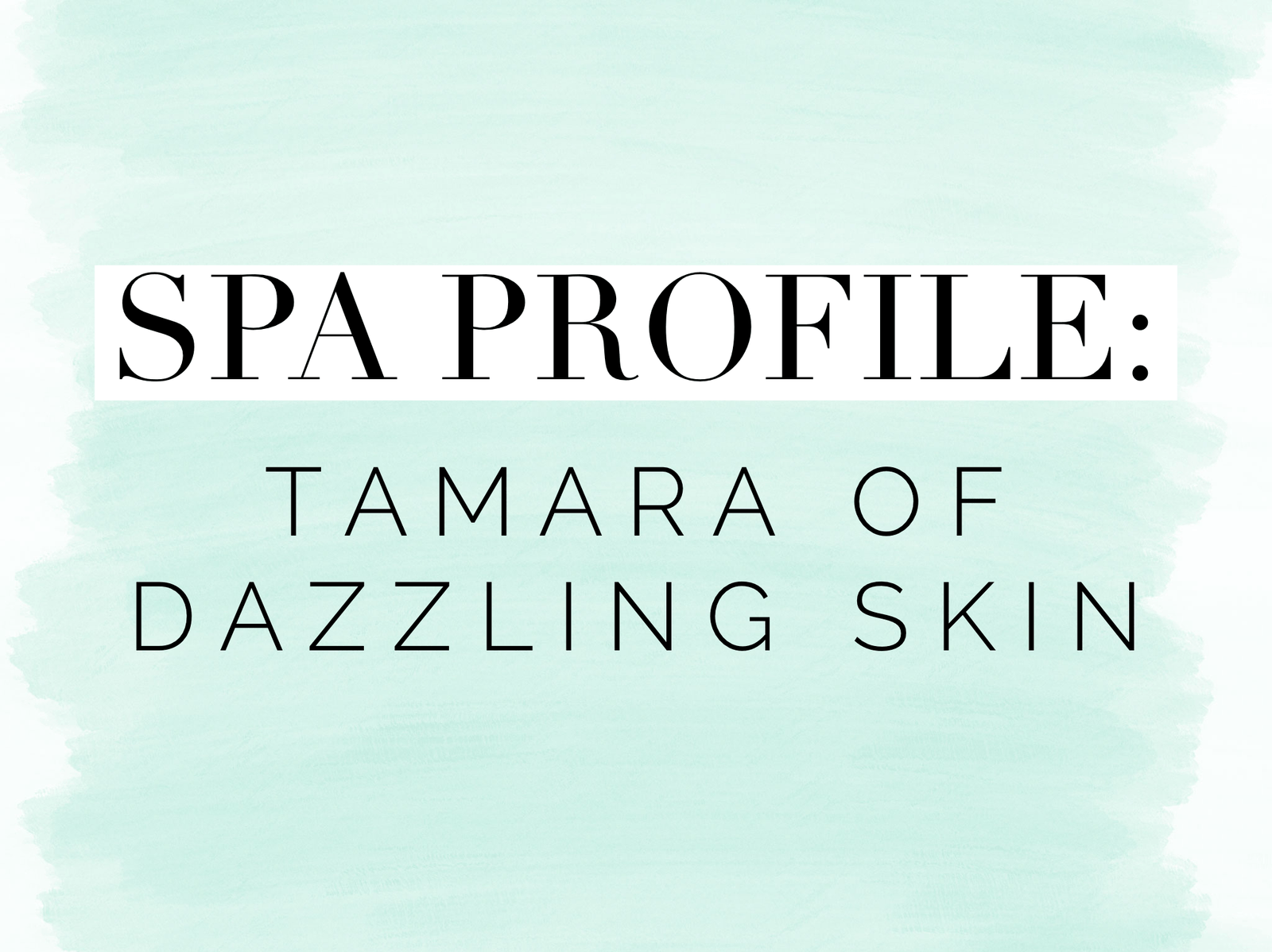 Welcome to the return of our series of Spa Profiles. Each month we will look at how a successful woman in the beauty industry built their path.
In this post we talk to Tamara Amaral, owner and esthetician at Dazzling Skin. Here is our exclusive interview with her. Enjoy!
7E: Tell us a little bit about your business!
Amaral: My name is Tamara Amaral and I am the owner and esthetician of Dazzling Skin. I started in the beauty business in 1996 as a spa attendant at the Tropicana Hotel of Las Vegas. Started with body treatments and really enjoyed how calming the atmosphere was. In 2008, I graduated from Aveda Institute of Las Vegas as an esthetician and started working at the True Aveda Spa. In April 2014, I opened my own business part-time and in 2016 I went full-time in my business-- I do not regret a thing! I do customized facials and treatments, I specialize in acne and pigmentation. I also specialize in Brazilian waxing for men and women. Other services that I enjoy doing are skin irregularity removal and lash lifts.
7E: What led to your interest in the professional beauty industry?
Amaral: The reason why I got into this business was because my uncle suffered of severe cystic acne and he was in so much pain and embarrassment, 40 years ago nobody really spoke about it. So I knew then that I wanted to learn about skin cause I was just fascinated with it.
7E: How long have you been practicing in the aesthetics and beauty industry?
Amaral: Eleven years now as an esthetician. 
7E: What was the biggest challenge in running your business and obtaining a steady clientele and how did you overcome it?
Amaral: I was lucky that I had fantastic teachers and I got a great opportunity right away after I graduated, I also became a wax specialist trainer at European Wax Center in 2013 and that helped me tremendously with training and speed waxing. My biggest challenge was the financial part of opening my business. I didn't want to have any debt, so I started at a very small location, low rent and still worked full time in the hotel industry. I continued my education every year and that has made me grow in my business, and the more clientele I got, the better location. I've been at my location now for two years and love it! Word of mouth is the best advertisement!
7E: What is the most rewarding part of what you do?
Amaral: The most rewarding part is the results! With some services like Brazilian waxing it's instant, with acne it's the progress. Receiving messages and hugs from my clients makes my heart melt.
7E: How do you make your purchase decisions, such as the microcurrent machine? 
Amaral: I'm really particular about what I use, what products and what company etc. I do natural and botanical treatments, so I really focus that who I represent has the same beliefs. I research the company, talk to other esthies and sometimes do classes to see if it fits with my business needs.
7E: How has the 7E MyoLift microcurrent machine benefited your business?
Amaral: My clients love the machine with the conductive gloves and especially the eye mask! So relaxing.
7E: What are your top 3 tips for any person considering diving into the beauty and aesthetics industry today?
Amaral: My top 3 pieces of advice are:
Stay kind, we're not each others competitors but here to help and teach each other.

Believe in yourself and know your worth

.

Never stop continuing your education.




Dazzling Skin
www.dazzlingskinllc.com
2940 South Jones Blvd
Suite C
Las Vegas, NV 89146
702-375-1256
We couldn't have said it better ourselves! It was a pleasure getting to know Tamara. We are humbled to work with determined, passionate and intelligent professionals and hope that this insight can give you guidance and clarity on your own journey through the beauty industry.
Know an esthetician, spa owner or beauty industry professional we should interview next? Please contact us at info@7ewellness.com to give them the exposure they deserve!
---