Tips for At-Home Microcurrent Facials this Mother's Day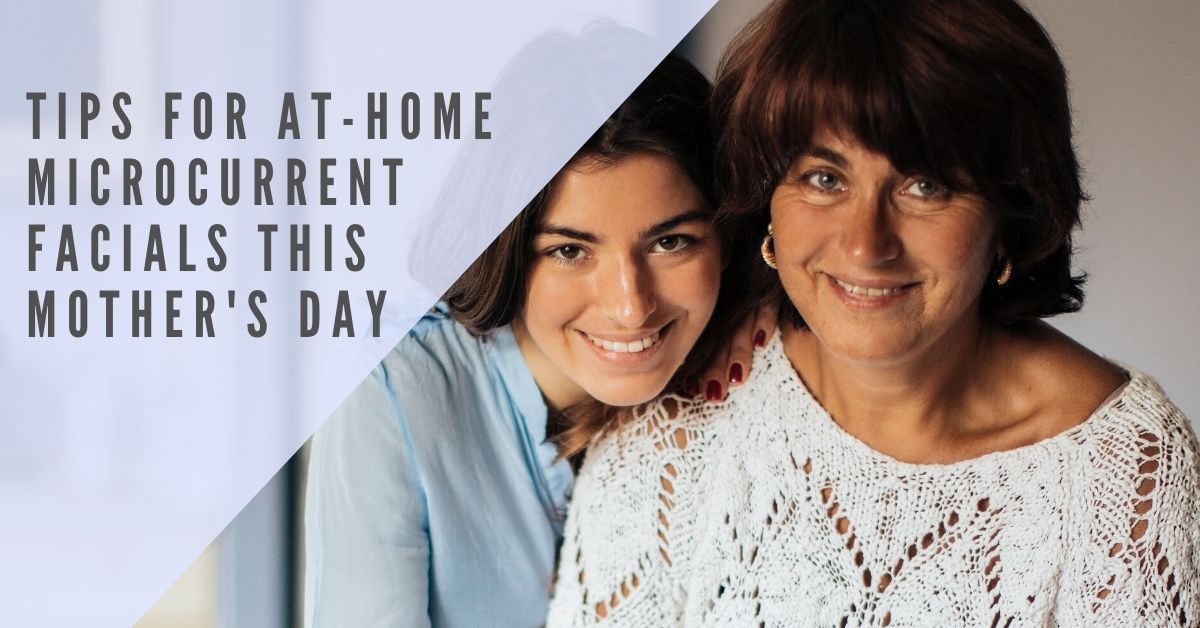 With Mother's Day around the corner and aesthetics services still not entirely re-opened to the public, having at-home modality options like microcurrent has never been a more realistic gift for busy mothers. 
If you're doing 7E MyoLift™ facial treatments from home, here are our tips for making it as relaxing and effective as possible!
Make sure you're using the correct movements to maximize your lifting and toning results. We love this in-depth demo from The Organic Esthetician! We think you will too. 
Use your favorite exfoliant or apply your favorite water-based serum first before using 7E MyoLift™ to help push the product deeper into the skin and build up hydration in the skin.
Take before pictures if you are planning on being consistent with your routine. Seeing the progress over time is a major confidence booster!
Put "me-time" on the calendar. We know that if you have kids they are likely home from school, daycare, sports, and more. Let everyone in the house know you will be taking an hour (or two) to relax and de-stress from the current circumstances we're all in. Let them know that taking this time to re-charge your batteries will help you be more present with them afterward!
Pinch and Hold for a little longer to get more lifting and toning results in your facial muscles and to boost relaxation through the treatment.
Target stress points. Again, we've all experienced stress building up over the past few weeks (and that may linger for weeks to come). So think of areas in your face that hold the most tension or stress. Are they forehead lines? The areas around your mouth or eyes? Really give those areas some extra attention with your 7E MyoLift™ at this time. 
Set the tone with a relaxing spa playlist. There are plenty to choose from on music streaming services and apps like Spotify. But if you'd rather opt for a free source, we've found this long playlist of relaxing music on YouTube!
Enhance relaxation by lighting your favorite candle. Soothing essential oil diffusers are another excellent option. Whatever you choose, make sure it's a scent that brings you a sense of peace, calm and joy. This is one of our team member's favorite candles!
You can repeat your at-home treatment every other day!
This is also a great time to clean your makeup brushes, clean out junk drawers, use that fun nail polish, or take a free webinar (we have plenty on the calendar!). We also recommend checking out our blog post on tips and benefits of meditation and utilizing the 7E MyoCalme microcurrent therapy machine to help ease symptoms of stress. Taking advantage of our self-care resources is the best thing we can do for ourselves and our mothers while we wait for the world to re-open to full functionality!
---